Home
/
Health & Science
Health ministry says Kenya will rely on one Covid vaccine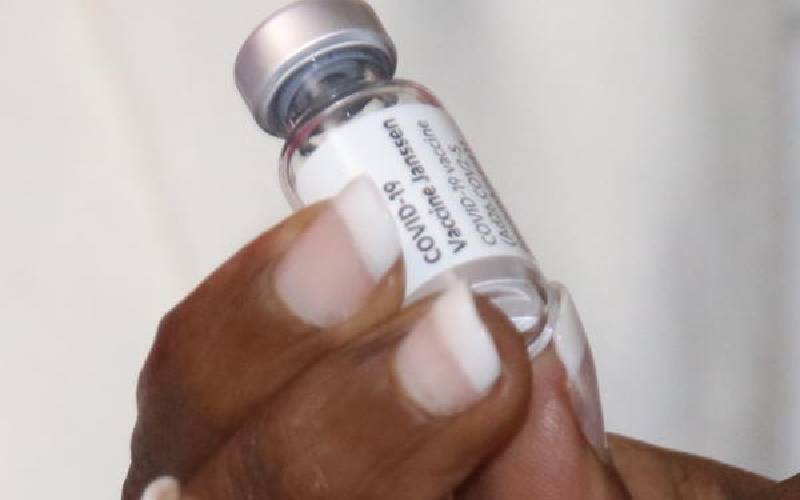 Kenya might experience a drop in vaccine supply after the Covax initiative, the main source of Covid-19 doses for low income countries, slashed delivery by 25 percent.
Kenya is racing towards vaccinating 10 million people by year's end and, like many African countries, depends on the Covax initiative for vaccines.
But Covax is facing challenges such as manufacturing, capacity, export restrictions, regulatory approvals, funding, and readiness of countries in their national vaccination campaigns.
The Covax initiative brings UNICEF, Gavi and WHO. Their supplies were affected by export restrictions from countries like India whose Serum Institute of India (SII) was a key supplier.
But India put the brakes on supplying Covax in order to deal with surging infections on the face of difficulties accessing raw materials from the United States.
WHO says only 20 percent of people in developing countries have received a first dose compared to 80 percent in developed countries and WHO laments that "today the Covax ability to protect the most vulnerable people in the world is hampered by export bans, the prioritisation of bilateral deals by manufactures and delay in approvals."
In Africa, only Egypt, Senegal, and South Africa can manufacture vaccines but in limited quantity and with a population of more than 1.2 billion people, Africa has no manufacturing capacity of vaccines.
"Covax is constrained because of the manufacturing capacity not that there are no resources for acquiring vaccines," said acting Director General of Health Patrick Amoth.
He added that the Ministry of Health plans to scale up the vaccination exercise through single dose Johnson & Johnson vaccine.
Vaccine constraints
Dr Amoth also said that the Johnson & Johnson batch Kenya procured through the African Union was through the government resources and local funds and "we have put an order for 13 million doses but the manufacturer is also meeting constraints like requirements by WHO."
Kenya is set to rely less on Covax by making Johnson & Johnson its primary vaccine.
Considering that donations by wealthy countries are also too small to outweigh a litany of other challenges, direct procurement is the better option.
Dr Amoth also clarified that though some Western countries have been mixing vaccines, that won't happen in Kenya due to the uncertain supply.
While Western countries are also issuing third shots commonly referred to as booster shots, Kenya will not offer any extra shots until at least 50 percent of the population is vaccinated.
"It's inhumane for someone to get a third and fourth shot yet there are people in low income countries with no single shot," Dr Amoth said.
Vaccine defaulters in Kenya are now 100,000. These are people who are due for their second shot but have not gone for it and the Ministry of Health is warning that one shot does not guarantee total immunity.
"We will be tracking them through the chanjo system and work with the health community volunteers and Nyumba Kumi initiative to get them to get the jab," he said.
Though getting Covid-19 jabs is voluntary, those who are fully vaccinated will still have to wear a mask and avoid overcrowding as the Delta variant is easily transmissible across all age groups.
"Only three percent of Kenyans have been fully vaccinated," Dr Amoth said.
newsdesk@standardmedia.co.ke
Related Topics