Manyika House: An echo from Kenya's colonial farming past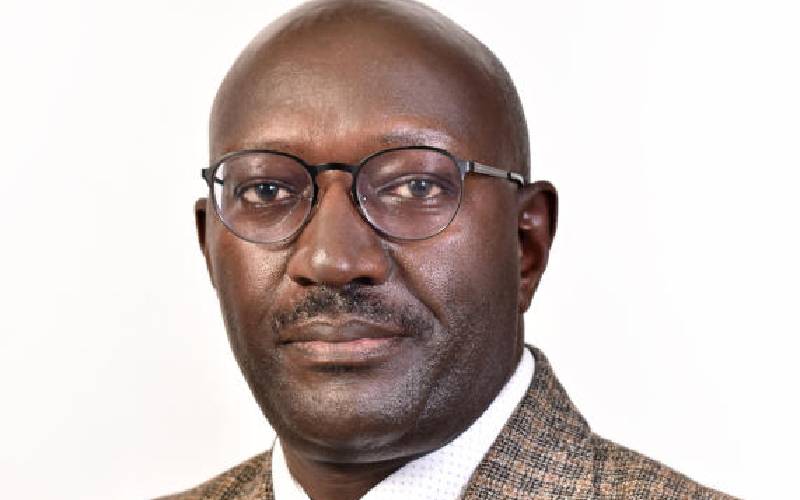 If you play golf at Thika Greens Golf Course, you go through a tunnel from hole 12 to 13. Over the tunnel, road heads north.
Early this month, I took this road past the new buildings visible from hole number 12. The buildings look like hotels. A manicured coffee farm on the right catches your attention.
The dusty road leads to an open plain with a few constructions. A sign board of a cooperative society called Irigithathi, which has origins in Kangema, welcomes you. The farm was bought in 1976 with former Cabinet minister John Michuki as one of the leaders, as Murang'a sources informed me.
Its original name was Manyika estates but the name later changed to Irigithathi.
Another big signboard advertises plots on sale. I called the number and for about Sh1.5-2 million, you can get yourself a 50 by 100 feet plot.
It is a big piece of land, 700 acres, the seller told me. And it is only about three kilometres from Thika Greens Golf Course.
I enquired from a motorcyclist where Manyika House was located - it just a few minutes drive up the hill as you turn east on an earthen road with red soil.
My companion, a Dutch architect with interest in conservation, visited the house two years ago. "What happened to all the coffee?" he asked.
The house suddenly showed up, like a Phoenix in the desert. Its Dutch gables made it appear unique.
The house has a verandah facing east. The occupants must have had a magnificent view of Mount Kenya and Kilimambogo at sunrise.
We got a chance to get inside. It has a big living room adjoining a dining area that leads to a kitchen. There are four big bedrooms, two bathrooms with bathtubs and something I have never seen in Kenya - a bidet. It looks like a toilet, but it's not.
The floors are wooden, and some doors have been vandalised. A cottage stands alone away from the main house and another structure seems to have been brought down.
There was no one living in this beautiful house. I was told it used to be a yoga training place - very good idea; the location is quiet, deep inside a coffee plantation.
A few magazines on a bookshelf in the living room are in German. Did a German once live there?
Two tall palm-like trees remain guarding the house, while old stumps indicate bigger trees were cut. Was it after the owners left? Remnants of a well-manicured hedge still stand.
An old map of 1954 shows English-sounding names owning farms nearby. Cochran, Knott, Brown, Shaw, Dodds, Zagoritis, Coninghame, Coverdale, Andersen, Hirshfield, Matheson, Davies, Johnson, Randall, Lusso, Simpson, Lerche, Reid, Nichols and Bannister...
Across Kiama River, Kihumbuini Dispensary, Ngararia Trading Centre, Kiunyu and Waitwa schools are noticeable landmarks. My mind started spinning. Why was this beautiful house abandoned? Who owned it?
I walked around and admired the house from all angles. What happened to the owners or occupants? Where are they today? The famous aviator, Beryl Markham, once lived there, according to a website advertising the house when it was in use.
Towards the east, something caught my attention, Kiama River (called Kyama in the map). The river separates the farm from the traditional settlements of Murang'a (reserves). The house is on the fringes of the White Highlands.
I was a witness to frozen history. It seems for almost 100 years, this house stood in the middle of a coffee plantation. My dad had visited Tatu City area in 1927, working on coffee farms. Could he have worked on this farm too?
Standing outside the house, I faced all the sides of the compass and imagined what the owners saw every day. What was their daily routine? What ended this routine?
Beacons and a few buildings left no doubt that this once beautiful plantation had reached its end. It will follow others that faced the same fate, courtesy of population growth.
In place of wide, open plains or coffee, buildings, toilets, roads and unplanned structures will cover this history.
Why did the cooperative society that owned this land not run it? If coffee was not doing well, why not other crops such as macadamia? Why not build a mega resort like Disneyland? Located not far from a superhighway, away from crowded Nairobi, a theme park would be a money spinner.
There is enough land even for an airport, but that is now a dream lost in the mists of history.
I was told the house will become a health centre. Like Ethrington House in Kinangop, Nyandarua, a health centre will ensure the house is preserved, a monument to a bygone era.
Would a museum not have been better? Why not a president's or governor's retreat? Why not a social, study, counselling centre or library?
This might appear strange. But why did the government not buy this land and put it into a national land bank? The location is very strategic. Once it is built up, recovering land is almost impossible. That is why empty land is expensive, you can put it into many uses, you have choices.
Across Kiama River, I could l see some big houses coming up; it seems Manyika House has finally got a few competitors.
On the way back to the city, I wondered why we did not improve on what the Briton had built in the 68 years he lorded over us. If no improvement, why not preserve what he built?