Let's address threats to food security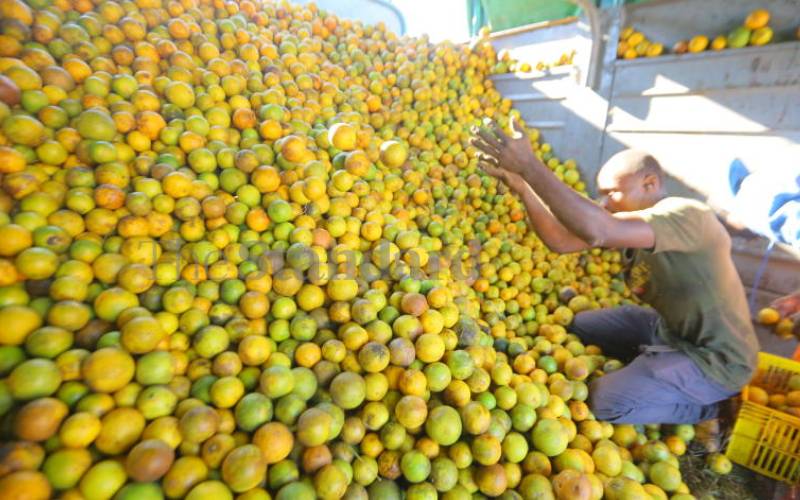 During the Covid-19 pandemic, governments across Africa have showed great determination and urgency in tackling the disease. With the World Food Day celebrated recently, can we address other deadly threats – like hunger and poverty – using the same level of resolution and speed shown during the pandemic?
Not only did the pandemic bring dramatic disruptions to food supply chains, which many of us experienced first-hand, but it also brought to the fore the importance of access to good nutrition for human health and resilience to illness. Critically, it also gave us valuable lessons that we can apply to crop and plant pandemics – challenges that threaten food security now and in future.
Plant pandemics are one of the biggest challenges to food security in Africa and have been for centuries. Blight, disease and locusts have decimated crops affecting millions of people who have suffered and will continue to suffer if we do not take concerted action. Invasive species are a significant cause of plant pandemics. Take fall armyworm, for example, which has caused the highest annual yield losses in Africa at $9.4 billion (Sh1 trillion).
CABI research published this year shows that invasive species cost Africa's agricultural sector an estimated $65.58 billion (Sh7.2 trillion) a year. This sum represents a tremendous loss where over 80 per cent of people living in rural areas rely on the crops they grow for food and income.
The Strategy for Managing Invasive Species in Africa 2021-2030 provides a framework for us to eradicate and prevent invasive species sustainably. If we apply the kind of determination and urgency shown during the Covid-19 pandemic, we can speed up the implementation of the strategy.
The African Union (AU) has had previous experience of managing serious health crises such as Ebola. The lessons the AU has learned from managing the spread of human viruses can be applied to plant pests and diseases, from building strong collaborations and partnerships to fostering communications and public relations.
Rapid reaction is essential during human or plant health crises. The early detection of fall armyworm, for example, has helped governments address its spread. To minimise or eliminate the negative impact of invasive species on ecosystems and safeguard food security, we must establish rapid and tight controls.
A critical institution that can help us achieve the invasive species strategy and resolve the problem of plant pandemics is the African Continental Free Trade Area (AfCFTA). Although young – it started trading in 2021 – it could address one of the most critical elements in invasive species management: plant biosecurity. AfCFTA promotes the free movement of goods and people, but we must look at ways to move from the concept of free movement to a safe and secure reality.
AfCFTA can also play a role in implementing effective and safe policies around the movement of horticultural goods, one of the pathways through which humans spread invasive species.
Now is the time to address plant pandemics with the same commitment and vigour, so that we can eradicate hunger and poverty.
Next month, CABI will hold a high-level discussion on how to attain food security, strengthen resilience and improve preparedness to future shocks in the Global South. We must be ready for the next pandemic.
-The writer is Director General, Development, CABI