Home
/
Health & Science
501 test positive for Covid-19 in Kenya today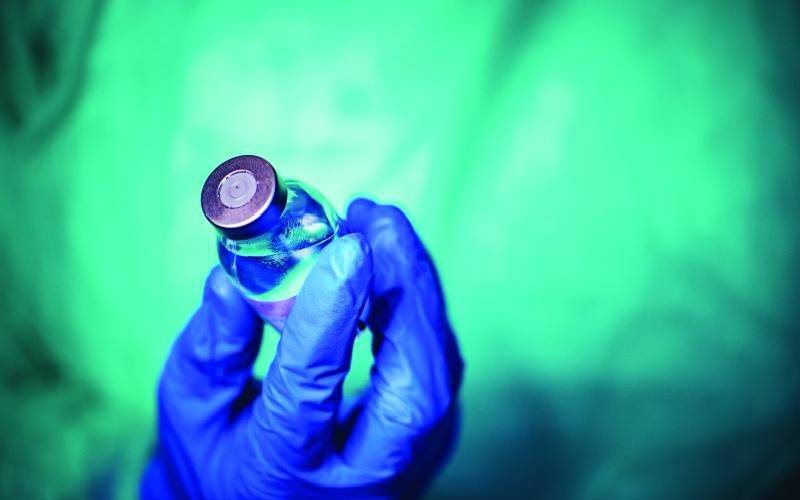 Some 501 people have tested positive for Covid-19 in Kenya in the last 24 hours. The cases from a sample size of 6,879 samples place the country's positivity rate at 7.3 per cent.
The cases comprised 487 Kenyans and 14 foreigners, which also translated to 282 women and 219 men.
In the new cases, the youngest was a two-month-old infant and the oldest aged 102.
The country's total cases now stand at 242,284 and the cumulative tests at 2,436,216.
The county distribution placed Nairobi with the leading cases at 137, followed by Uasin Gishu 55, Nakuru 38, Kiambu 26, Murang'a 25, among others.
Some 312 patients recovered, pushing the national tally to 230,407. However, 34 died.
According to the Health ministry, 1,752 patients are admitted in facilities across the country.
Regarding vaccinations, 2,980,929 vaccines have so far been administered across Kenya.
Meanwhile, Kenya might experience a drop in vaccine supply after the Covax facility, the main source of Covid-19 doses for low income countries, slashed delivery by 25 per cent.
Kenya is racing towards vaccinating 10 million people by year's end and like other African countries, depends on Covax for vaccines whose supply is now facing challenges including in manufacturing, capacity, export restrictions, regulatory approvals, funding, and readiness of countries in their national jab campaigns.
The Covax facility includes UNICEF, Gavi, and WHO and whose supplies were affected by export restrictions from countries like India whose Serum Institute of India (SII) was a key Covax supplier.
But India put brakes to deal with surging infections on the face of difficulties accessing raw materials from the United States.
WHO says only 20 percent of people in developing countries have received a first dose compared to 80 percent in developed countries and WHO laments that "today the Covax ability to protect the most vulnerable people in the world is hampered by export bans, the prioritization of bilateral deals by manufactures and delay in approvals."
Related Topics