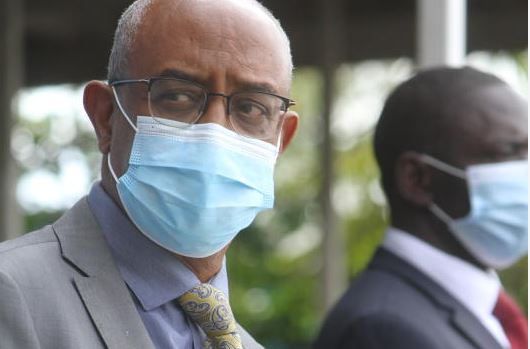 The government has sent warning shots to people moving from high-risk areas to neighbouring communities, as coronavirus cases in the country rise to 607. In his daily briefing of the Covid-19 status in the country, Health CAS Rashid Aman
(pictured)
noted that some residents of Nairobi's Eastleigh and Old Town in Mombasa were moving to other neighbouring towns since the cessation of movement in the two towns was announced. "We have observed that some people have decided to sneak out of these areas and into neighbouring communities. This move is irresponsible," Dr Aman said.
New Covid-19 cases
Today, the country has recorded 25 new coronavirus cases, bringing the national tally to 607. The Ministry of Health says it has tested 632 samples in the last 24 hours. 22 of the new cases are Kenyans, one a Ugandan, one Tanzanian, and another a Chinese national.
Traffic jams into Eastleigh
were witnessed yesterday evening as residents rushed to beat the 7pm deadline. Eastleigh now has 77 confirmed cases becoming the area with most infections in Kenya while Old Town, Mombasa, has 57 cases.