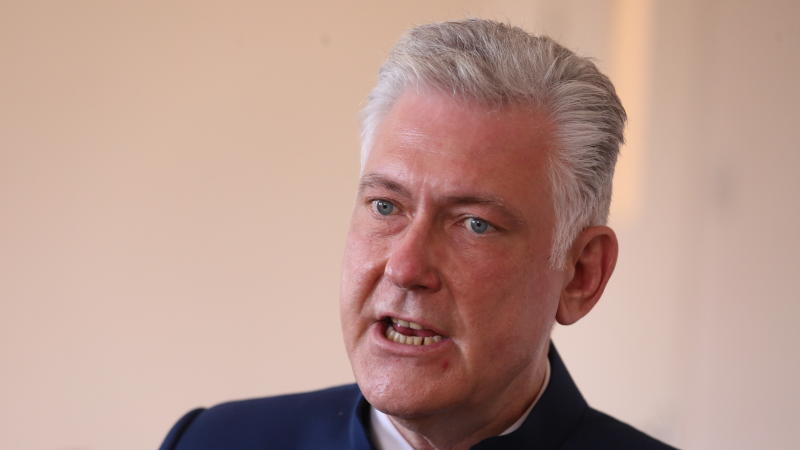 As I travelled across Kenya last October, I was amazed by the progress local researchers have made in confronting one of the great challenges of modern medicine. My African medical colleagues often have to treat their patients with medicines that have not undergone inclusive and representative clinical development across ethnicities in other parts of the world.
As part of my role at a global medicines company, I find myself asking how I would have reacted to parallel circumstances in my years as a young physician in Europe. What if I had been asked to treat my overwhelmingly Caucasian patients with medicines that had been tested only in African clinical trials? What if no one had ever studied the impact on safety or efficacy of those medicines taking into account European genes, a European diet, bitter winters and summer holidays? Would I treat patients with medicines that I did not think had been adequately tested or would I leave their conditions untreated?
The knowledge gaps are even more serious for African healthcare professionals because much of the genetic richness of humanity exists in Africa and nowhere else. For example, there are at least 16 specific genetic variations found in Africa in encoding enzymes that affect the metabolism of medicines through one of the body's most important systems.
Within Africa, there are vast variations in that metabolic pathway between, for example, Mozambicans and Zimbabwean Shonas, although the two countries share a border. This means that, as doctors, we lack accurate data to prescribe medicines and so may routinely either be underdosing or overdosing patients.
For the whole Novartis team, the visit reinforced the importance of building on the remarkable accomplishments of African clinical trial centres. Prof Bernhards Ogutu showed us clinical trial sites that have helped write the history of malaria through their work. In the early 1990s, there were only a few qualified clinical trial sites in Africa. But that has changed.
Investments over the past 25 years have helped create sites across the continent with strong, stable teams of basic scientists, epidemiologists and trial specialists. Because of their work, today there is less reason for prescribing medication without the full facts of their effects on different people and ethnicities.
The fact that these centres are rooted in their communities and countries has been instrumental in winning the trust of patients who might benefit from clinical trials and of clinicians who can refer them. Like most people, I had until recently been under lockdown since early 2020. During that time, I read Dr Grace Kuguthi's description of the Kenya Medical Research Institute (KEMRI) motorcycle nurses-which I finally got a chance to see with my own eyes.
But Dr Kuguthi's description tells the story better than I can: "...the terrain was frequently challenging. Nurses were inexperienced motorbike riders and predominantly female. There were several falls that injured their morale more than anything. Nevertheless, the team rallied, and 2,900 infants were enrolled [into a vaccination trial] on target within 12 months."
These dedicated nurses travel on roads that would terrify me to bring communities news of clinical trials and updates on the benefits the trials are generating and to follow up with trial volunteers. In the picture here, you can see the embodiment of the professionalism and determination that is transforming clinical research in Africa.
Prof Ogutu, one of the world's foremost experts in malaria, is a lead investigator for one of the wholly new treatments that Novartis is developing. It is research on malaria, HIV and neglected tropical diseases that formed the basis of Africa's capacity today. But according to Prof Ogutu, "we are not relying on resources from outside now. We can get the investment from within Africa and from investors in public-private partnerships. The Africa CDC and our governments have seen the opportunities."
African centres are today increasingly involved in research on non-communicable diseases. Prof Ogutu has also been a leader of a trial for a new medicine to help manage the debilitating symptoms of Sickle Cell Disease (SCD). The trials for this have driven new initiatives to identify and treat patients with the disease and we are now learning far more about the extent of its prevalence across Africa. Significantly, that inclusive and integrated approach led to a more than 99 per cent retention rate in an earlier study on SCD in which Ogutu's Kisumu centre participated.
At Novartis, we are committed to involving African clinical trial sites in more and more global research programmes in areas such as cancer and heart disease. This will, of course, help African doctors treat African patients better.
We will all benefit from the understanding of diseases and treatments in the African context that will flow into the global scientific community. Governments in Africa are ready for partnerships that deliver benefits to their citizens and which will help the world conquer both infections and chronic diseases. We, in the private sector, must now do our part.
Dr Lutz Hegemann is Group Head, Corporate Affairs & Global Health at Novartis
@NovartisGH