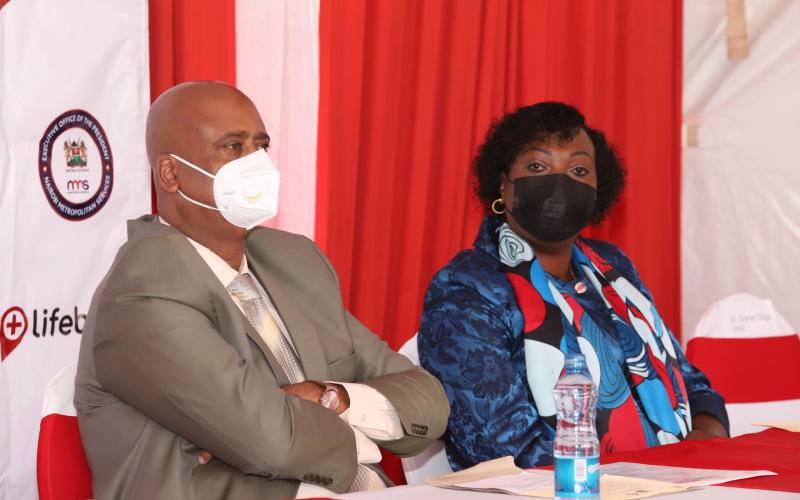 Nairobi Metropolitan Services (NMS) tenure has been extended by nine months.
According to a gazette notice, the Mohammed Badi-led agency's new term will end on August 24, 2022. It will, however, operate for another three-month transition period up to November 2022. Initially, NMS term was to end on February 25.
A Gazette Notice dated March 8, 2022 and signed by former Devolution Cabinet Secretary Eugene Wamalwa and Nairobi Governor Ann Kananu stipulated that NMS would continue dispensing its duties as per the deed of transfer of functions signed by former Governor Mike Sonko on February 25, 2020.
Attorney-General Kihara Kariuki was listed as a witness of the extension signed by Mr Wamalwa and Ms Kananu.
"Further to article 9.1 of the deed of transfer, the duration of the transferred functions is hereby extended by a further period of six months from February 25, 2022 to August 24, 2022," read the gazette notice.
An assumption of Office of the Governor will form a committee to oversee the transition.
"The parties herein shall within seven days of assumption of office of the governor form a joint committee to oversee the handover process," said the notice.
The notice said all the other terms and conditions of the deed of transfer shall remain in place.
The deed of transfer was an agreement to transfer four key services to the national government.
The functions included county health services, transport, public works, utilities and ancillary services, and county planning and development.
City Hall was left in control of ICT and e-government docket, education and sports, agriculture and livestock, trade and co-operatives and devolution, environment and finance dockets.
President Uhuru Kenyatta on March 17, 2021 established NMS and appointed Mohammed Badi as its director general.
It was to oversee the functions for a renewable period of 24 months from the date of establishment.
However, earlier this year, Governor Kananu revealed that she had extended the deed of transfer until August to allow NMS to complete projects initiated during its tenure.
"To address speculations concerning the extension of the Nairobi Metropolitan Services, I want to go on record that I extended their contract for six months because I did not want them to leave their projects uncompleted. So I have given them six months to ensure all the projects they started are completed," said Kananu.