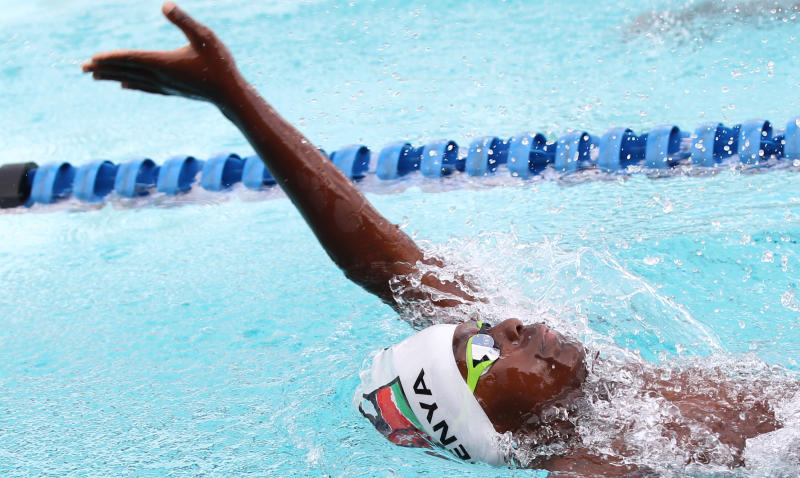 The annual Kenya Swimming Federation Long Course National Age Group and Open Championship starts at Mombasa's Bandari swimming pool this afternoon. The contest that runs through to Sunday has attracted top swimmers from Tanzania, Uganda and Kenya. Event's Local Organising Committee Chairperson Salma Jezan said arrangements are complete and participants are expected to be at the venue at 4.30 pm before the start of the competition at 5 pm. She said the gala will conclude with the newly introduced Open Sea Championships on Sunday at Bandas Nyali Beach Hotel.
SEE ALSO: Muteti turns back on past troubles to focus on 2021 Tokyo Olympics
She said the event is open to those above 18 years and will compete in 1km, 2km, 3km and 5km at the Indian Ocean. "We expect Kenya's top swimmers who are fresh from participating in last week's Cana swimming gala in Nairobi to be in Mombasa for the championships," said Jezan. She said over 1,000 entries have been received where Uganda and Tanzanian swimmers are expected to give the Kenyan swimmers stiff competition. Nairobi, Kisumu and Mombasa swimmers have been training for the championships. Mombasa swimmers will be drawn from last year's winners Bandari swim club coached by former international swimmer Fakry Mansoor, Mombasa Aquatics and Blue Ocean swim club among others.