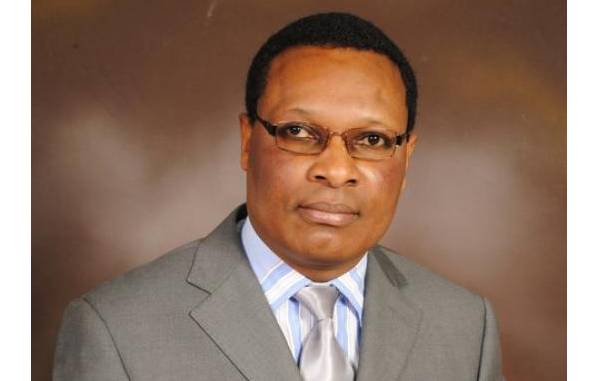 On September 2, 2019, Archbishop Musa Magodo (above) breathed his last in Nairobi.
The death of the founder of Magodo International Ministries set off a series of battles pitting his family members over a vast array of prime property that he left behind.
Nine months later, the body - which was at Chiromo Mortuary, then transferred to Umash Funeral Home - is yet to be buried as the family tussles over the vast wealth running into millions of shillings left by the cleric. Initial attempts to bury him were stopped by a court order.
So vicious has been the conflict that a close family member has had to change residence after a dawn raid by a section of the family after Magodo's death.
Left wallowing in uncertainty is the church and children's home, both founded by Magodo. At one time the cleric started a TV station known as Joy TV, which later changed the name to Magodo TV. It has since closed leaving only the Christian Broadcasting Network which managed the station.
A Will seen by The Standard seems to have torn the family apart. Some family members have even claimed their lives are in danger over their stand on the same.
"All attempts to bring the family together came to nought, and even after exposing the intentions of one of the family members, we had to run for our lives and change residence," revealed a family member who sought anonymity.
At the centre of the epic fights is a Will listing 57 properties and how they should be distributed among the archbishop's eight children from three wives. At the time of his death, Magodo was living with the last wife who he married after his first two marriages broke down.
Magodo has left behind the church whose headquarters is situated on Uhuru Road in Buru Buru, an adjoining children's home and a school; a bungalow along Gituro Lane in the heart of Karen where he lived; a home in Gataka near Ongata Rongai where he wished to be buried, according to his Will; a multiple storey building in Ngong Town and several parcels of prime land.
At the heart of the tussle are Magodo's two wives – Alice Ingaiza, with whom he was staying in Karen, and Gladys Nekesa, who Magodo married after the dissolution of his first marriage to Margaret Makungu. Nekesa is now a senior church leader in another church and is based in Nakuru.
From the first marriage, Magodo and Margaret bore three children while the second marriage to Nekesa begot two. His last marriage to Ingaiza gave the couple three children, who are still minors.
According to the Will, Magodo's properties span across Nairobi, Kajiado, Kiambu, Nakuru, Laikipia, Siaya and Machakos counties. In Nairobi there are 12 properties, some in high-end estates like Karen and Gigiri. Limuru has 24 properties while Ngong has five, including an 11-storey building whose construction has just been completed. Also in the Will are two motor vehicles which he wished to leave with his eldest son Akalomba Magodo and wife Ingaiza.
In the Will drawn on July 12, 2019, Magodo notes, "I bequeath and give my land parcels to my children and my wives."
Despite the raging battle, those who spoke about Magodo tell of a man who cut an amiable figure.
"Mzee was a man with a good heart and all we wish is that he could just have a befitting send-off devoid of all this drama, then we can sit down as a family to chart the way forward," said Akalomba.