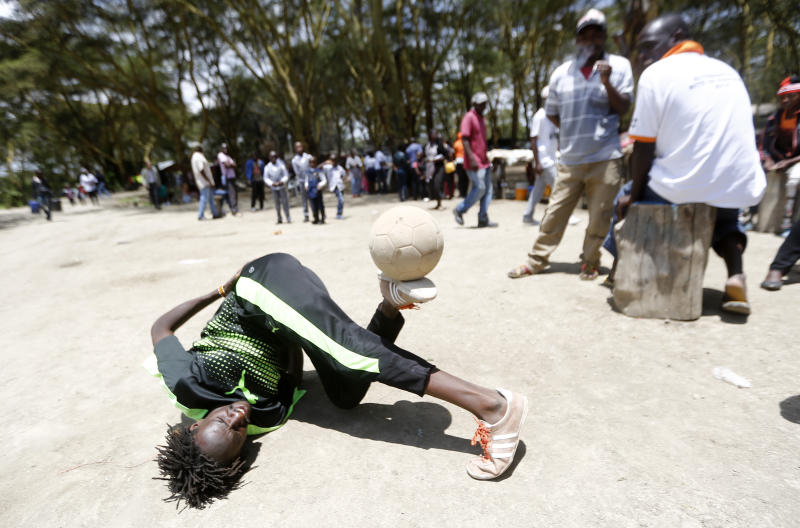 That the coronavirus pandemic has run financial taps dry in nearly all sectors of the economy is no doubt.
From vegetable peddlers to corporate executives with bottomless pockets, the sporting world is experiencing economic recession.
And Edward Murimi, who earned a living juggling the ball in public places, now faces financial constraints owing to ban on crowding.
Like moving back the Israelites from Canaan – the land of flowing honey and milk – to slavery in Egypt, Murimi's income from his ball juggling wizardry crash-landed after a directive from the Ministry of Health on enforcement of social distancing.
Murimi or Gaucho – the Kenyan Ronaldinho – as he is fondly referred to, has been to hell and back in the last two months of Covid-19 crisis.
He relies on the small crowds he attracts whenever he picks up the ball and gets into his mojo, dazzling curious onlookers with his exemplary artistry.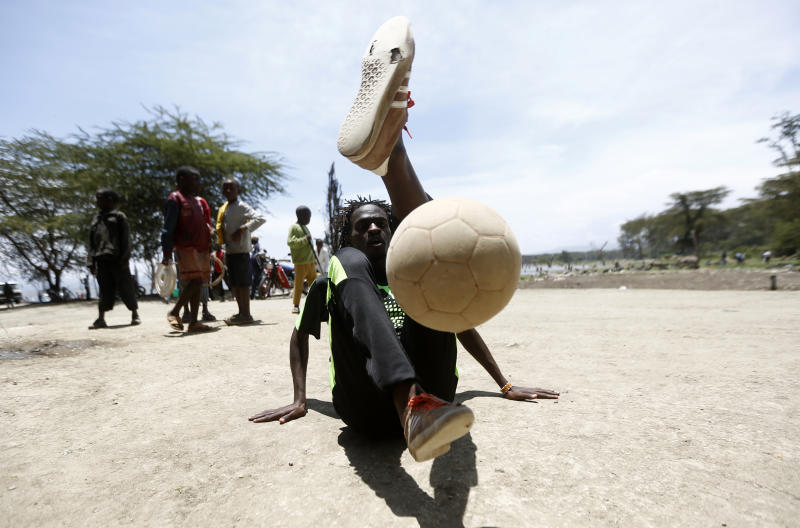 Whenever he performs, the famous ball juggler from Dandora Estate in Nairobi sets a riveting action.
Watching him juggle, take some back shots and head the ball for close to 15 minutes without dropping it, is simply breathtaking.
The ball arcs into the air then back to his head before rolling gracefully on his neck down to his feet. And then he oscillates effortlessly back to his head – in what leaves the sizeable crowd in awe as others applaud him.
Were it not for restrictions on coronavirus pandemic, he could pull crowds that translate into huge cash that's dropped into a bowl he carries around.
At the moment, spectators are not keen to stay for long fearing police officers on patrols would descend on them. They prefer to leave immediately after his short displays. Nowadays, most of them don't give him money.
"It has been tough for me because I depend on juggling to put food on my table," says Murimi.
He decries the government's directive on gatherings that has kept away his clients. "It is tough. I sometimes go hungry," he responds after a deep silence when asked about the challenges he faces, only recalling the moments he earned substantial money.
"Balancing between daily needs during this Covid-19 period has not been easy. People do not turn up like they used to. Those who come to watch my skills are usually broke," he said.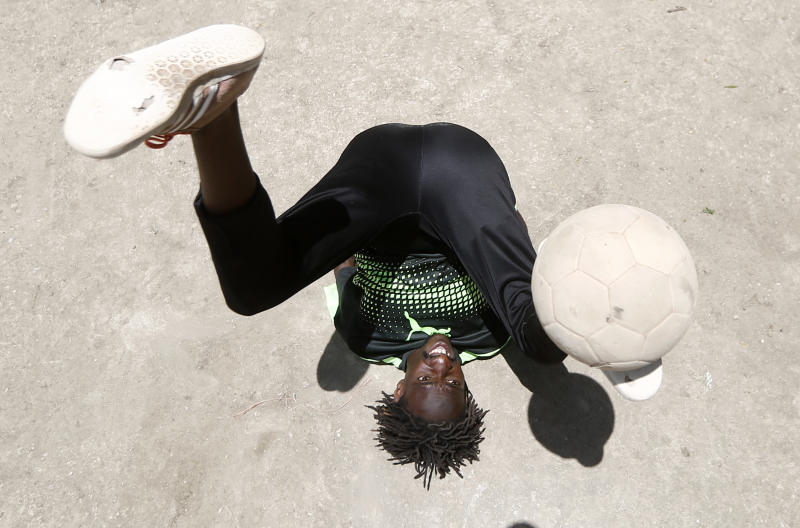 Murimi recalls a day when police officers arrested him for attracting crowds in Nairobi. They later released him but confiscated his ball – his main tool of trade.
The government banned public gatherings after the first case of Covid-19 was reported on March 13.
Murimi, however, has one memorable moment: he represented Kenya in a continental showpiece in South Africa in 2013.
"I was named in the team to African Freestyle Football Championships in Johannesburg, South Africa, in 2013," he says.
That opened doors for Murimi as he was later named to a global competition in Brazil, the home of retired world famous football star Ronaldinho Gaucho, who inspired him to ball juggling.
Murimi honed his skills watching the Brazillian legend on YouTube. "I used to watch Ronaldinho's skills on television when I was a boy. I longed to emulate him. I hope I will be one of the world's best ball jugglers," he says.
Ronaldinho is best remembered for his juggling wizardry. While at La Liga's Barcelona FC side, at AC Milan and Paris Saint-Germain (PSG), Ronaldinho wowed the football world. Ronaldinho thrilled fans while turning up for Brazil and at club level.
Despite the current crisis, Murimi says he won't give up on juggling – vowing to keep the ball rolling.
He started coaching and makes a rallying call on Kenyans to maintain health regulations to curb spread of Covid-19.
"Let us obey the guidelines by the government. Please wash your hands always, sanitise, wear a mask and maintain social distancing. That way we will return to normalcy," he says.