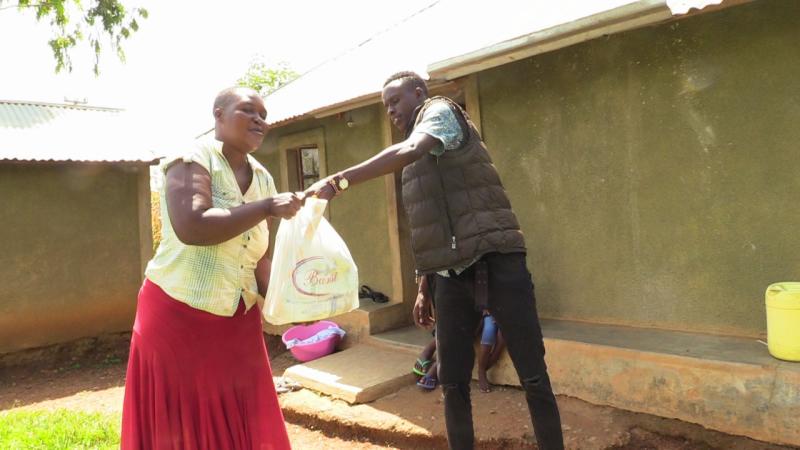 National Super League side Migori Youth FC yesterday donated food to the sick.
Through an initiative started by goal keeper Gedion Ogweno, the club and Migori Youth Talent Academy, partnered with Bansi Wholesalers Limited and other well wishers and donated the food.
SEE ALSO: This may not be the time for captains to resume league matches
"Earlier today, we donated food to about 50 less fortunate households with 100 people," said Migori Youth chairman Abdi Azizi.
"We are trying to try and reach out to as many families as possible and support them.
SEE ALSO: Real Madrid close on title as Ramos late show sinks Getafe
"They support us when we are playing especially this season when we were battling for promotion to the Kenyan Premier League (KPL)," he said.
Azizi called on other corporate bodies to come out and support the vulnerable, urging other clubs to emulate them.
SEE ALSO: Zidane wants Messi to stay in Spain despite Barcelona exit claims
"We understand the plight of our players but we also have to consider our fans.
"They cheer us in every game. So helping them will only increase their love and support for our clubs," he said.
Migori goalkeeper Ogweno said he was happy to give foodstuff to the needy as it will motivate them.
"They are the reason we play for the team. Our fans are always with us and to share the little I have with them makes me proud," he said.
Azizi said they will strive to give relief food every month if they have enough funds.
Before the league was stopped in March, the club was fifth in the NSL standings and were among top contenders.