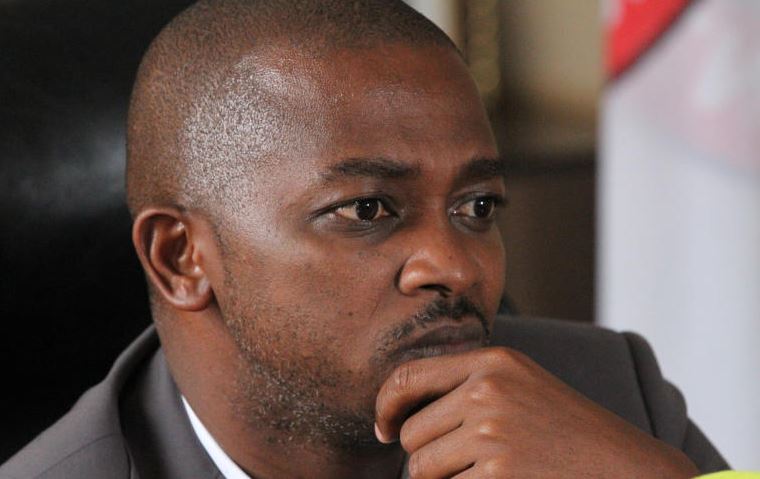 The Sports Disputes Tribunal (SDT) has suspended delivering its decision on an application to have the Federation of Kenya Football (FKF) assets protected. The Tribunal was also to determine whether Nick Mwendwa was in contempt of its March 17 verdict that his term of office and FKF National Executive Committee had attended.
The delay is due to two applications filed at the High Court, which the Tribunal chair John Ohaga is said he had to take time to respond to the collateral challenges raised in the two cases. Ohaga will now deliver the ruling on May 28.
SEE ALSO: Nyamweya: We smell a rat over FKF elections
"The tribunal recognizes the concerted efforts being made to divert its focus and to attempt to neuter it and will remain steadfast in exercising its jurisdiction to hear and determine matters brought before it whilst treating each party fairly, acting with integrity and in the best interest of the sporting committee," Ohaga said yesterday.
The case filed at the High Court in Kericho is challenging the Tribunal's decision to declare that Mwendwa's term ended in February and the Tribunal's request to have Fifa appoint a normalization committee. The request has since been declined by the international football body.
SEE ALSO: Mombasa High Court stops Sport Dispute Tribunal from hearing FKF matters
The Sports Tribunal was also served with another application filed at the Nairobi High Court's Judicial Review Division on Wednesday challenging its decision to allow parties to file applications on the federation's assets should be handled.
More than 50 football clubs, represented by lawyer Charles BG Ouma want the Tribunal to issue orders to protect the federation's assets from being wasted, alienated, and abused by Mwedwa and his team.
SEE ALSO: Nyamweya: Mwendwa has no capacity of terminating FKF/KPL contract
The clubs also want the tribunal to direct the National Transport Authority (NTSA) to allow caveats to be placed on all vehicles belonging to the national football body as a way of preserving them pending a solution on the leadership stalemate.
In the documents, Ouma pointed argued: "The former officials of the FKF have continued to illegally run the affairs of the FKF and there is a danger that the assets of the FKF are in danger of being wasted, alienated and abused by the former officials of the FKF," reads part of the documents filed at the tribunal's registry.
If granted the orders sought, the federation's bank accounts are to be also frozen pending further orders ny the tribunal.