Police arrest nanny suspected of murdering employer's seven-year-old son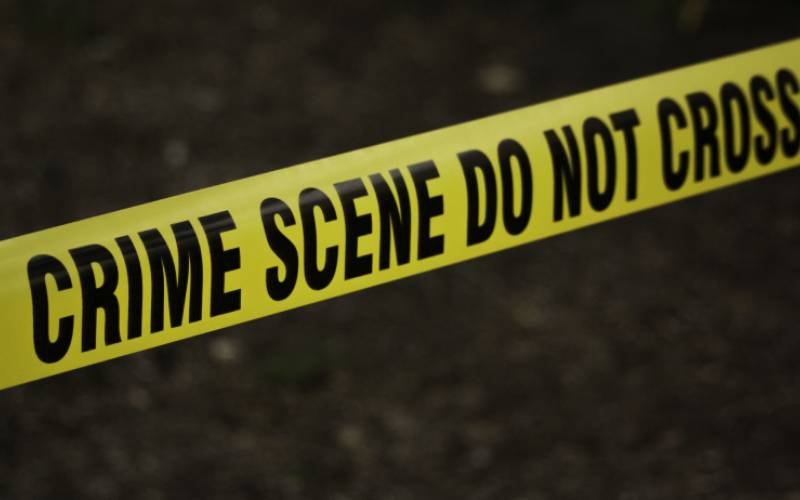 Police in Marigat, Baringo County have arrested a woman suspected to have killed a seven-year-old boy and seriously injured the mother after attacking the family on the night of September 24, 2021.
The suspect, Lydia Jelagat, had been working for the bereaved family as a nanny before allegedly committing the heinous act.
Preliminary investigations by the Directorate of Criminal Investigations (DCI) reveal that on the fateful night, the suspect sneaked into her employer's master bedroom armed with a panga and rungu.
"Armed with a panga and a rungu, the 24-year-old house help who had been graciously offered a nanny's job in the home of a Rumuruti based prison warder, crept stealthily into the master bedroom of her employer in the dead of the night, heinously attacking her in her sleep," DCI said via a Tweet.
According to the DCI, the man of the house was away on work-related duties when the suspect attacked the boy before aiming for the mother (her employer) before escaping from the scene of the crime.
"It was in the process of getting the woman ready for the hospital that the neighbours discovered the boy's cold body hidden under the bed. He had some blood oozing from the mouth, with no physical injuries," police say.
With the intervention of the neighbours, the woman was rushed to a hospital in Nyandarua where she received treatment as the body of her offspring was taken to the morgue for autopsy.
Days later, detectives working on the case caught up with the suspect at a friend's place in Kongasis and arrested her.
Jelagat is in custody at Marigat Police Station awaiting arraignment at Kabarnet Law Courts tomorrow.