The Ogiek get Bible in their own language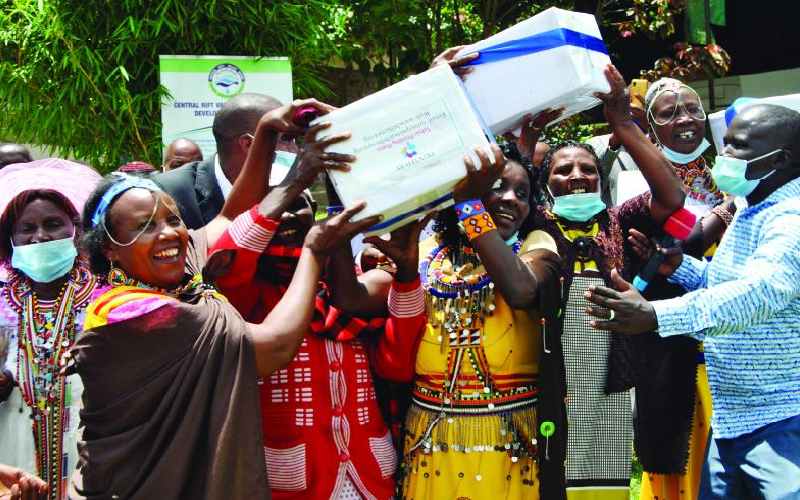 The Ogiek community yesterday unveiled its first-ever Bible written in their native language courtesy of the BibleTranslation and Literacy (BTL).
The community spread across the counties of Nakuru, Narok, Elgeyo Marakwet, Baringo and Nandi has different dialects, making the minority group's language near extinct due to assimilation after being evicted from Rift Valley forests.
Traditionally, the Ogiek were hunters and gatherers but population pressure and modernity have turned them into small-scale farmers famed for bee-keeping.
The journey to having the Ogiek Bible started in 2011. However, it took the BTL years to conduct a social linguistic survey where it was established that their original language was still thriving.
Narok-based Pastor Frederic Lemama from the community, who initiated the project, said he together with his friends felt the need to have the community's language preserved through the Bible.
"As a minority community this is a historic day for us. Reading the Bible in our own language is rejuvenating and inspiring. We thank BTL for taking cognizant of our unique community," said Lemama.
He said a paltry two per cent of the community's population have embraced Christianity, adding that the Ogiek Bible titled Logooywek Chemiach (Holy Book) will go a long way in spreading the gospel among community members.
BTL Director Peter Munguti said getting the Ogiek Bible was a daunting task as they had to undertake a 10-year research and also get original Ogiek speakers as translators.
"The Ogiek community, unlike other minority tribes, are spread in six counties and getting a unifying language that can be read across was not easy, but with language experts, we managed," he said.
Ogiek means 'caretaker of all, of plants and animals. The Ogiek population was indicated to be 78,691 people, according to the 2009 Government Census Report.
Incidentally, this ceremony coincides with International Mother Language Day, which is commemorated globally on February 21 and adds the Ogiek language to the list of written languages around the world.