Mheshimiwa Francis Atwoli? Not me, this is why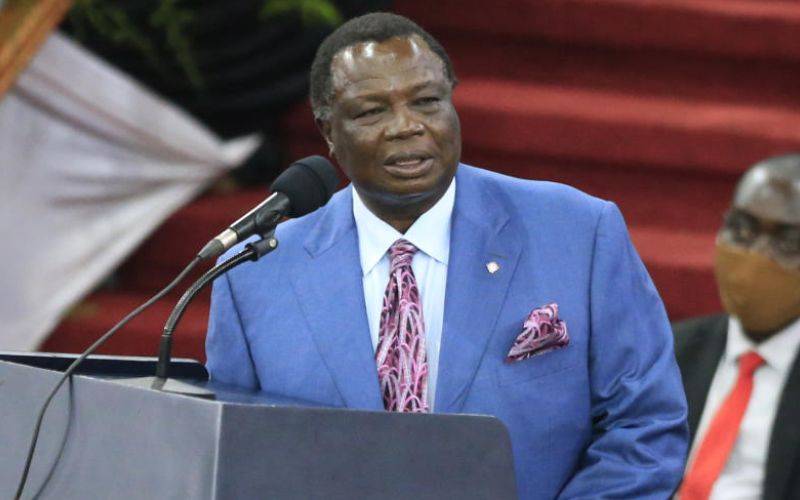 The highly-opinionated Central Organisation of Trade Unions Secretary General Francis Atwoli has for the first time revealed why he has never and might never run for elective posts in the country despite his penchant for controversy.
Atwoli who was recently made the Luhya Community "coordinator" is known for his strong criticism against Deputy President William Ruto.
In a Citizen TV interview on Wednesday, October 20, he said that he would never run for any political seat for fear of failure and that he preferred to be an onlooker and supporter.
"I have never run for the elective seat [political office] because I fear being defeated. Yes, it is fear of failure and to be very honest, I am a bad loser. I don't like losing because when I lose I can't eat. So I better stay in the corner where I am safe," he said.
Atwoli's sentiments was a response to a viewer who had posed a question to Atwoli as the show was concluding.
"Please ask Atwoli, if he understands Kenyan political dynamics, why hasn't he presented himself for election?" Shalakha Denis posed a question on Twitter.
Commenting on political affairs, Atwoli challenged the people from the Mount Kenya region to reflect on the presidential candidate they would feel safe with after the 2022 polls.
In addition, he challenged critics of the Building Bridges Initiative (BBI) saying it was not dead and that its implementation would benefit everybody.
"The ruling of the courts on BBI was political as a result of the cold war between Judiciary and Executive. The BBI was beneficial to everyone. Then you see someone complaining that it's a plot to add seats, so what is the problem with creating more positions and having a peaceful country?" he posed a rhetorical question.
He went on, "What are you looking for if not a position? And he is one man who wants to run with everything,".
Atwoli said this at a time when the Ruto and ODM leader Raila Odinga has been eyeing the vote reach region in their quests to be the next Head of State.