Clear your name first before lecturing Raila on graft, MP tells Ruto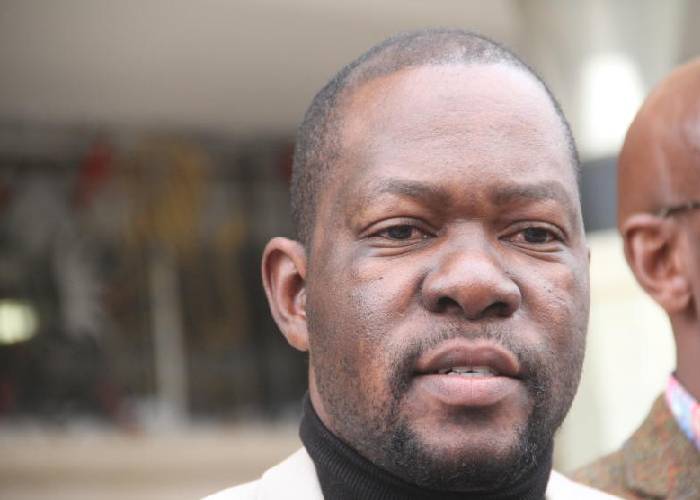 Saboti MP Caleb Amisi has told Deputy President William Ruto to clear his name in graft allegations facing him before dragging ODM leader Raila Odinga's name into similar allegations.
Speaking to The Standard on phone on July 5, the ODM legislator told DP Ruto to stop trembling if he had not stolen from Kenyans.
"We have people who have corruption cases following them everywhere to the extent whenever graft is mentioned, they shiver," Amisi said.
He said Ruto had no moral authority to lecture Odinga on matters of corruption and should keep quiet when Raila is talking about graft.
He wondered why the DP's names always featured in most scandals and challenged him to come clean before pointing fingers at other leaders.
He claimed the huge donations being made by the DP and his allies in various churches across the country is money stolen during the Jubilee first administration.
"They are running around with the money they stole while they were in government, if they bring the money, take it because it was stolen from you [Kenyans], he said.
Amisi said as a young leader whose dream is to lead Kenya one day, he will not sit back and watch as senior leaders loot the country dry.
"We have ambitions of leading this country in the future, but you cannot lead a nation swimming in graft," he said.
He challenged youthful leaders to come out and stop corrupt politicians from looting the country if they want to still have something to call a country in future.
"We must now join the war on graft and protect the name of our country or else soon we will have a shell of a country."
The MP was reacting to Ruto remarks on Sunday when he accused Odinga of calling other leaders corrupt when he was implicated in graft.
While addressing faithful at the Presbyterian Church of East Africa in Umoja on Sunday, Ruto said the ODM leader had no moral authority to lecture anyone on the fight against corruption.
Ruto revisited the 2011 Kazi Kwa Vijana scandal in which the Office of the Prime Minister was implicated for the loss of Sh33 million.
Ruto also accused Raila of shouting about the fight against corruption while at the same time running cartels that rob Kenyans of their resources through Covid-19 billionaires.
"When they were in government, they stole from young people and while in the opposition they still steal from Kenyans through cartels as they lecture us on the war against corruption," said the DP.