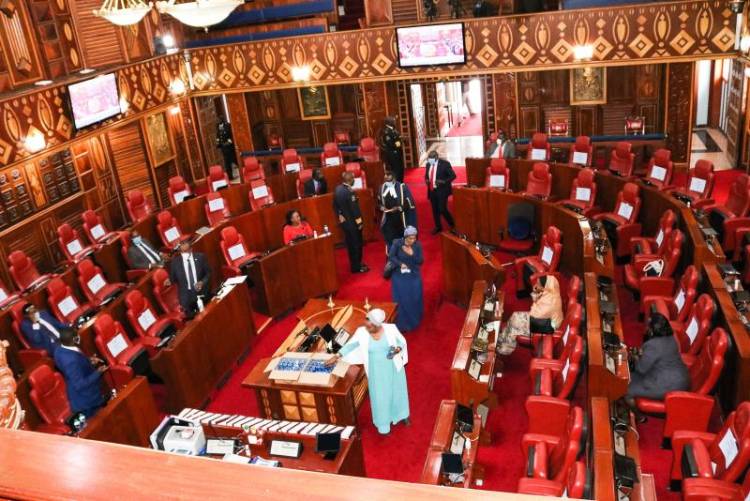 Sipping coffee in the cool evening breeze of the Safari Park Hotel in Nairobi on February 24 this year, senior government technocrats, governors, legislators and political strategists from President Uhuru Kenyatta's Mount Kenya backyard had one agenda on their order paper. They were there to adopt a common list of recommendations to the Building Bridges Initiative (BBI) steering committee, which was due to attend a rally at Kinoru Stadium in Meru County. To Mt Kenya power brokers, you either have a region's political kingpin on the high table of the country's Executive leadership as currently is, or have the region represented in an expanded Executive. But since it is not assured that the next Head of State will come from President Kenyatta's backyard, the alternative succession plan would have to do to with cushioning the region economically against uncertainties of the 2022 polls.
SEE ALSO: You can't stop my bid, Ruto tells 'deep state'
It was this forum, convened under the auspices of the Mount Kenya Foundation, that coined the now popular slogan of one man, one vote one shilling, which would be the region's rallying call when the BBI train finally landed at Meru's Kinoru Stadium on February 29. "The national cake is not like a wedding cake. The process of sharing the national cake is political and depends on the person holding the knife," said Meru Governor Kiraitu Murungi, in apparent reference to the strategic importance of fighting to have the region on the winning side in 2022. "As a region that contributes so much to the national revenue, we also need to be rewarded with a corresponding allocation in the budget, which takes into account our huge population," said Kieni legislator Kanini Kega. The basis of this argument was that resources are spent on people, and that counties with more population would naturally need more resources. Kenyatta's backyard appears to have run into headwinds following Senate vote on revenue sharing on Tuesday, which split senators down the middle.
SEE ALSO: More police officers deployed as construction of Nairobi Expressway starts
The formula presented before the House puts more emphasis on population as opposed to the traditional parameters of land mass size and development level. The acrimony at the Senate appears to have put a fresh strain on Kenyatta's newfound working relationship with former Prime Minister Raila Odinga, most of whose senators have defied his endorsement of the formula. "It is wrong to claim this was a formula for Mt Kenya. If you look at the figures, North Rift, Western and Nyanza are to be top beneficiaries in additional revenue," argues Nyeri Senator Ephraim Maina. Yet to some analysts, the contentious revenue sharing formula at the Senate could be one in a series of attempts to test the waters on other Mount Kenya succession models, which put emphasis on population. During the BBI sensitisation forums, Mt Kenya leaders had been most outspoken on what they called "the need for proportionate representation" - a model that sought to have the size and number of electoral units, including constituencies, redrawn on the basis of population.
SEE ALSO: State to roll out instant fine for petty traffic offence
As illustrated in the contentious revenue sharing formula, besides Mount Kenya, Western Kenya, Nyanza and the North Rift, would ideally be beneficiaries in additional constituencies should the Independent Electoral and Boundaries Commission put emphasis on population when it redraws boundaries. Going by past voting patterns, Mount Kenya, Western and Nyanza fall into the ambit of what would be deemed to be support bases of any alliance anchored on the Kenyatta-Odinga pro-BBI process. Having more constituencies would give this alliance more numbers in the National Assembly in 2022 should BBI expand the Executive, with a prime minister picked by the House. "If anybody is thinking of pursuing this route they better not have a skewed model that disenfranchises counties which on population basis may not benefit from additional constituencies," argues Elgeyo Marakwet Senator Kipchumba Murkomen.