For all her selflessness and service, the rural woman is a true hero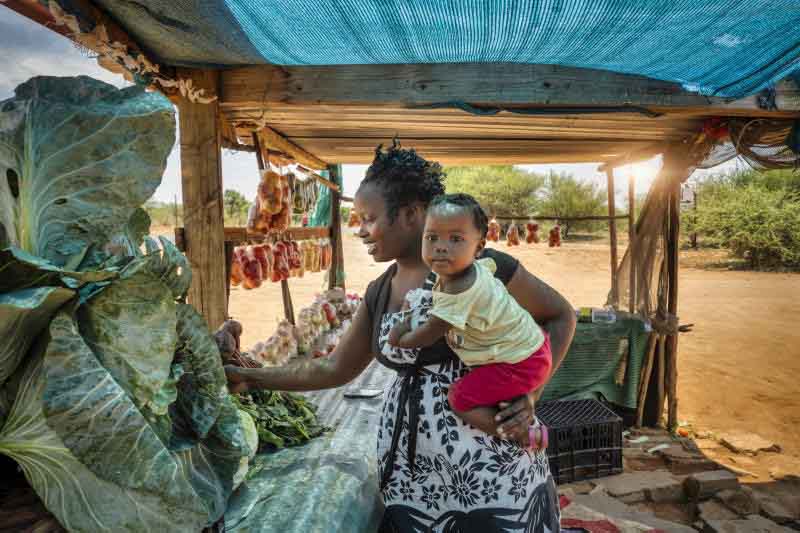 On October 15, the world celebrated the International Day of Rural Women.
This year's theme was 'Rural Women Cultivating Good for All'. The day, established in 2007 by the UN General Assembly, celebrates the 'critical role and contribution of rural women, including indigenous women, in enhancing agricultural and rural development, improving food security, and eradicating rural poverty'.
If you grew up in a rural village, you probably witnessed women do all that and more, in very challenging work environments. They woke up before their entire households and went to bed after every one had retired. In between, they made breakfast for the family and saw their children off to school, fed the animals, fetched water and firewood, and were back home in time to prepare lunch for their school-going children.
They tended their farms and made dinner for their families. They did all that without pay and never once complained. Granted, many rural women's lives may have improved over the years, but women continue to carry the burden of unpaid care work, often limiting their participation in gainful employment.
The rural woman runs the economy. She contributes in keeping the country food secure. In fact rural women keep the cities fed. Although majority engage in subsistence and smallholder settings, they are at the centre of environmental management for better crop production, ensuring improved soil and water conservation.
They come up with local solutions to pest and disease challenges. On a micro-level, it is common to find bags of green groceries and other healthy food supplies delivered through courier services from the rural areas to families working and residing in major towns. Many 'wakulima' markets are sustained by food from rural farms, most of which are cultivated by women. During Covid-19, many town dwellers could not afford to buy food, and had to rely on their mothers to supply cereals and vegetables from the villages.
The rural woman supplies domestic labour force to the folks in formal employment. Majority of the househelps who keep our homes running are sourced from rural villages. Many of them have grown up there, cultivating a great work ethic in performing domestic chores.
The contribution of the rural woman to the socio-economic wellbeing of countries across the world is evident. However, according to the International Labour Organization, they continue to face myriad challenges, including lack of information on job availability and inadequate opportunities for training and education, much of which is linked to gender-based inequality and discrimination.
The rural woman is a true hero, and we require strategies to enhance her socio-economic wellbeing. Strategies to mitigate the impact of climate change will cushion the rural woman from recurrent droughts, flooding and other phenomena that threaten her ability to earn a livelihood. Besides, there is need for continued emphasis on training and capacity building for rural women to not only diversify their crop production but also grow their agricultural practices beyond subsistence to revenue generation for economic empowerment.
-The writer is a communication trainer and consultant, Kenyatta University