Western won't be a swing vote in State House race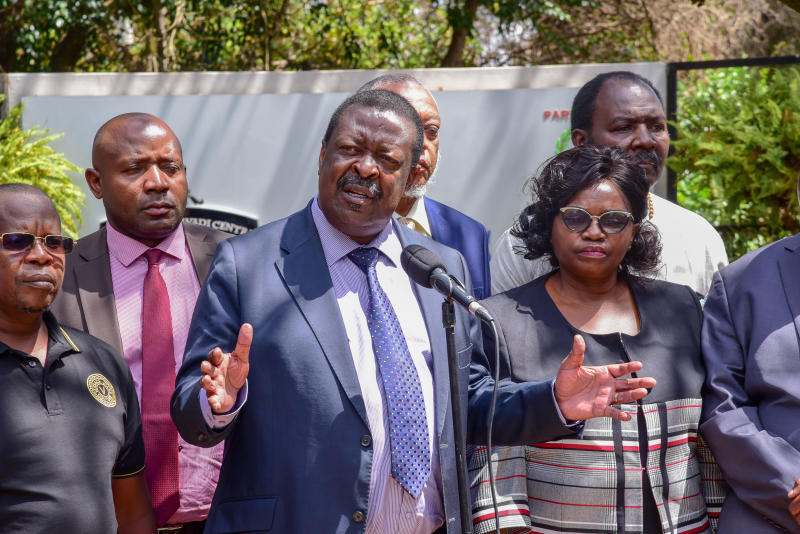 There is a stampede by presidential candidates for Western Kenya vote.
Western region has since the dawn of multiparty democracy in 1992 been the swing vote for the winner of the presidency. This is with the exception of 2013.
A swing vote is the metaphor used to describe a vote that may go to any of a number of candidates in an election. Swing votes are sought after since they play a big role in determining the winner.
Kenyan politics is trumpeted as a democracy based on one person, one vote. As prescribed in Article 38 of the Constitution, universal suffrage is in reality a façade. Empirical evidence shows that electoral politics in Kenya is rooted in high octane ethnicity. Tribe is the pendulum.
Analysis of voting patterns by region reveals that among the populous communities only Western, Coast and Kisii-Nyanza regions vote democratically. At different times political parties are represented and practise diverse presidential voting at different general elections.
However, the glaring reality is since the dawn of the multiparty era Luo-Nyanza has voted for either a Luo presidential candidate or a candidate endorsed by their leaders. The exception is the Kikuyu community which has never voted for a non-Kikuyu but consistently voted for a fellow Kikuyu.
For the Kalenjin they only vote for outsider candidates deemed to give them maximum economic favouritism. Western, with the unequivocal declaration of Musalia Mudavadi as a presidential candidate next year, will have one of its own son as a candidate.
And let those political novices from Western throwing stones, and insults, know that when the call is made, Western will vote for a candidate who hails from the region. That voting will not be tribalism but pragmatism and seeking self-advancement of the region's interests. And in any event why must Western and the Luhyia community be held hostage?
Those who stand on rooftops to shout about nationalism remain the ones who hold their communities on the leash of tribalism. Western has demonstrated in the past four general elections that it is democratic to a fault. It awaits the Kenya of other dominant communities to play catch up. It need not proof any point.
If Mudavadi or Wycliffe Oparanya dare go to the presidential ballot, make no mistake that whoever is narrowed down upon will sweep all votes in the region.
But a presidential race is no picnic. One must have courage, tenacity, self-belief and capacity to put structures, networks and strategies in place to galvanise the greater Kenya. Money is not everything. It is the vision, self-belief and relentless application that matter.
Mulembe Nation will have to self-belief to produce the 5th president. Still, the gods are smiling on Western this coming General Election.
-Okwaro consults with Gravio Africa. The views are his own.