Clerics are right; politics has put religion in enough trouble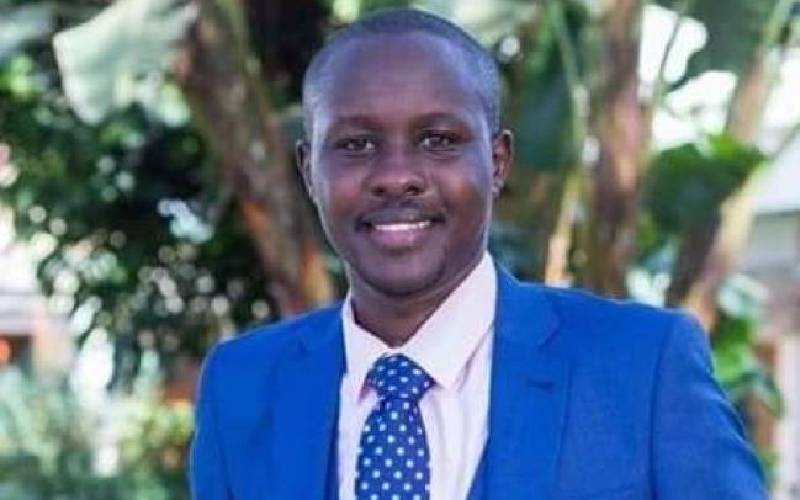 Churches, just like any other religious institutions, play a vital role in the growth and development of any nation. They are the yardstick of morality. They also have a role to play in governance by shaping and giving views on the right practices that should be advanced in our society. They can, however, be misused through politics to bring divisions among citizens.
In Northern Ireland, for example, there was a tragic war known as 'The Troubles' that lasted for three decades (1968 to 1998). It was between Christians of Catholic and the Protestant denominations. It left more than 3,500 people dead and the nation divided. Politics in that country played a major role in that war.
During the Rwandan genocide, it is believed that churches contributed in a major way to the events that left more than 800,000 people dead.
In fact, in 2017, Pope Francis met President Paul Kagame and officially asked for forgiveness for the Catholic Church's role in the 1994 massacre, stating that, in Rwanda, the "sins and failings of the Church and its members had ultimately disfigured the face of Catholicism.''
Central African Republic is another case study. In 2012, Seleka, an armed organisation representing Muslims from the North-eastern part of the country, launched an attack on the government of the then President Francois Bozize.
They seized power and their leader Michel Djotodia became the president. Soon after, anti-balaka, another armed group consisting of mainly Christians started their fight against the Seleka. The aftermath was death of many citizens and properties. To date, that country has been unable to completely stop those fights.
During the 2007/08 post-election violence here in Kenya, dozens of innocent people, mainly children and women, were burnt alive inside a church in Kiambaa, Uasin Gishu County.
Kieni Constituency
These examples clearly proof beyond doubt that if politicians are given an opportunity to advance their personal agenda inside places of worship, the worst can happen.
As we head towards the 2022 General Election, we have started to experience fights in churches, the recent example being in Kieni Constituency, where members of a particular political grouping had taken their campaigns.
In 2019, yet another scenario was witnessed when Kiharu MP Ndindi Nyoro and Nominated MP Maina Kamanda almost exchanged blows during a church harambee in Murang'a County.
Such politics in the church pulpit must be stopped before they escalate ahead of next year's elections. I beseech religious leaders to refrain from supporting specific politicians who usually visit these places of worship every Sunday to do politics in the guise of supporting the churches' development programmes.
Any financial contributions by these politicians should not be equated as a licence for them to attack their opponents in the pulpit. It is disrespectful and unacceptable.
Church leaders should always speak against bad leadership. They should be vocal against corruption, human right abuses and promote democracy and the rule of law. They should never allow politicians to misuse the pulpit to advance their selfish political interests. History should be our teacher.
This is the time to pray for our nation and not a time to divide our people. I ask our politicians to desist from making churches look like scenes of anarchy. Churches are and will always remain to be holy premises where we go to worship together and get spiritual nourishment.
Kenyans should also pray to God to grant them wisdom to elect leaders who mean well for our country and not power hungry individuals who run to places of worship church to drive their personal agenda.
Mr Gikima is a Yali RLC East Africa Fellow, Cohort 40. @GikimaAlex