Brewer, not national Olympics body, owns 'Team Kenya'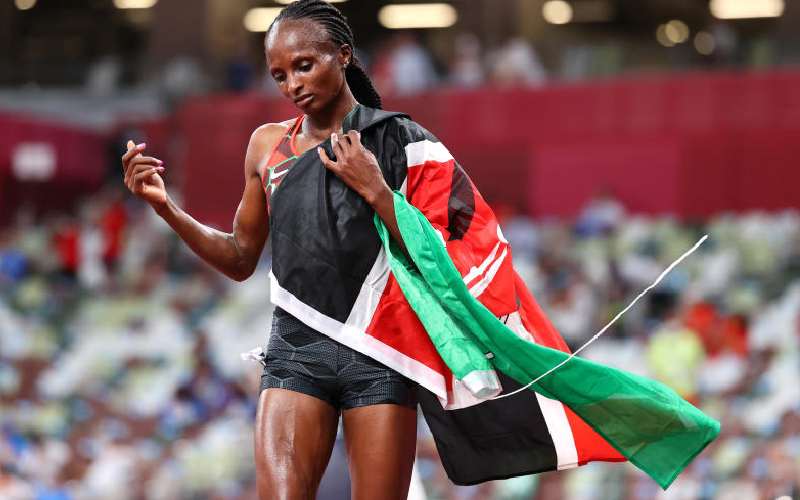 On July 22, 2021, the National Olympic Committee of Kenya (Nock) released a statement with a legal advisory on expected conduct by corporates, influencers and private citizens during the Tokyo Olympic Games.
Nock warned entities which are not official sponsors of the Olympics or Team Kenya against unlicensed use of Olympic properties like the Olympic rings, the Olympic Anthem, flag, motto, flame and torches, the Olympic designations, words "Olympics", and "Tokyo 2020", and all references to competing teams.
Of concern though was the warning against unlicensed use of its properties including "Team Kenya" and names, images and likeness of Team Kenya sports men and women.
Nock claimed that under the Olympic Charter of 2020 and the International Olympics Committee (IOC) Commercial Opportunities Guidelines 2020, all such properties are under its custody on behalf of IOC, thus one requires Nock's consent before any use including publishing of congratulatory messages which infer an association with the Games or the team.
There are some problems with Nock's claims since properties under its custody require protection by registered trademark.
Trademarks are territorial and not universal. Kenya Industrial Property Institute (Kipi) registers trademarks in Kenya while World Intellectual Property Office (Wipo) registers trademarks across various jurisdictions as long as such a mark is already registered in the country of origin.
According to the Kipi and Wipo databases, East Africa Breweries Limited (EABL) owns "Team Kenya". Their application was filed on July 28, 2015, meaning that it may have been registered in 2016. It runs for 10 years.
Nock has not registered "Team Kenya" Trade Mark. Also, IOC Commercial Opportunities Guidelines 2020 allows non-Olympic sponsors to use participant images for advertising during the Games subject to obtaining necessary consents from the participants featured, respecting policies of IOC and the relevant NOC — and if the advertisements constitute generic advertising, they should be compliant with generic advertising rules of the NOC.
In order for non-Olympic sponsors to benefit under this principle, they should have notified IOC or Nock of their generic advertising and social media advertising plans by May 15, 2021. Nock's legal advisory came on the eve of the Olympic Games.
Nock's stance is that only official Nock sponsors can use hashtags #TeamKenya #Tokyo2020, #Olympics on their social media posts and influencers should not associate sponsored posts with the Olympic Games. Private citizens can use #TeamKenya and other affiliated hashtags solely for personal non-commercial purposes.
Kenyan law is silent on protection of hashtags but only extends protection against misuse of the Olympic symbols as Kenya is a signatory to the Nairobi Treaty on Protection of Olympic Symbols.
Ms Ochwada, an International Sports and Entertainment Lawyer, is Nock's former legal counsel