Seven-year-old driver? He could be a racing champion in the making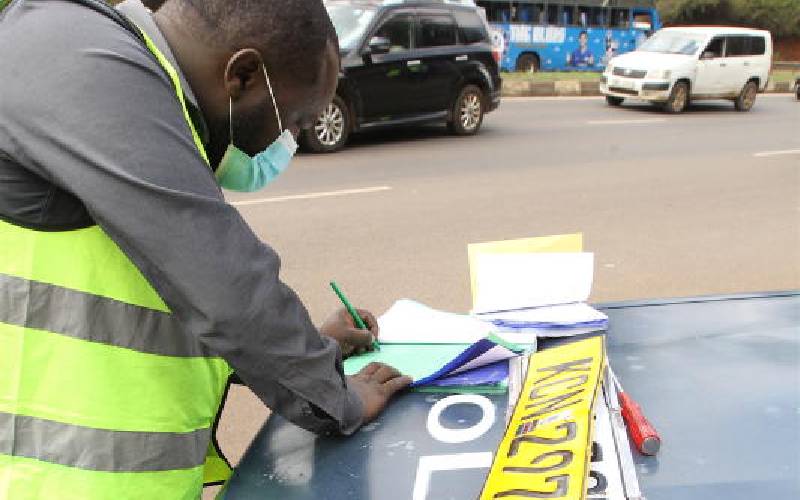 On Wednesday, Kenyans were treated to a few moments of awe as they watched a viral video of a seven-year-old boy driving his father's vehicle. I have heard loads of comments bashing the father as being careless for allowing the minor to drive 'to show off his wealth'. I do not know the father and I cannot vouch for him.
A car is not a toy and a driving child could have been a dangerous experiment. I wonder how Brian's little legs were able to reach the foot-brake and accelerator pedals.
I have heard the father has been fined Sh20,000 for letting his son to 'drive without a licence'. Of course, the boy won't get a driving licence before he turns 18. Nevertheless, to superbly take control of the car and ooze such confidence, the boy is truly gifted! Too bad most people only saw the father as 'flaunting wealth'.
As a teacher, I wonder what the boy does for fun; driving? Perhaps. The boy has talent and could be our F1 racing champion in future. Mick Schumacher, son of the famous German Formula One racer, Michael Schumacher, began to drive at the age of eight. You must have read of Michael Schumacher's unbeaten 19-season record, winning Grand-Prix races for Ferrari and later Mercedes. Mick is closely following in his father's footsteps.
Venus Williams and Serena Williams, both Tennis Grand slam champions, began to train as toddlers. Serena won her first tournament at the age of four. Eldrick Tont "Tiger" Woods started playing golf at the age of two and became a professional golfer at the age of five. By age 8, he was winning Junior World Golf Championships. We do not hear too much about his school (read 'KCPE' or 'KCSE'!) grades, but 40 years later, Tiger Woods still wins tournaments.
Closer home, the famous Moipei Quartet started honing their singing skills as toddlers, making their first public performance when they turned seven. By the time they were 11, they were globe-trotting singing champions. Three of the Moipei Quartet, Mary, Marta and Magdalene (triplets) went on to study music in the US and graduated in May 2018.
Kenya has many gifted and talented children. Abigael "Abby" Kimani has been hosting some shows on TV and makes appearances on radio with amazing content. On air, Abby speaks more sense to me than many 'professional' journalists who thrive on profanity.
Alvin Keffa (Keff the Wonder boy chef) with his exquisite culinary skills will compete favourably with a professional chef despite never having stepped inside a cookery school. At only 12, Sheilah Sheldone can draw excellent portraits.
These are among the lucky-few talented children who have supportive parents that will help nurture their talents and skills. Most gifted and talented children never get such opportunities. Luckily, we are in the new dispensation of competency-based curriculum (CBC) that recognises and grades extra-curricular achievement.
The government should make good its promise of the CBC's ability to build each learner's talents. Talent academies should be established in every county. Exceptional learning needs assessment centres should be revamped in strategic locations to hasten identification and placement of learners with exceptional needs into institutions that best address their learning needs.