Rail transport to Nyanza to resume in November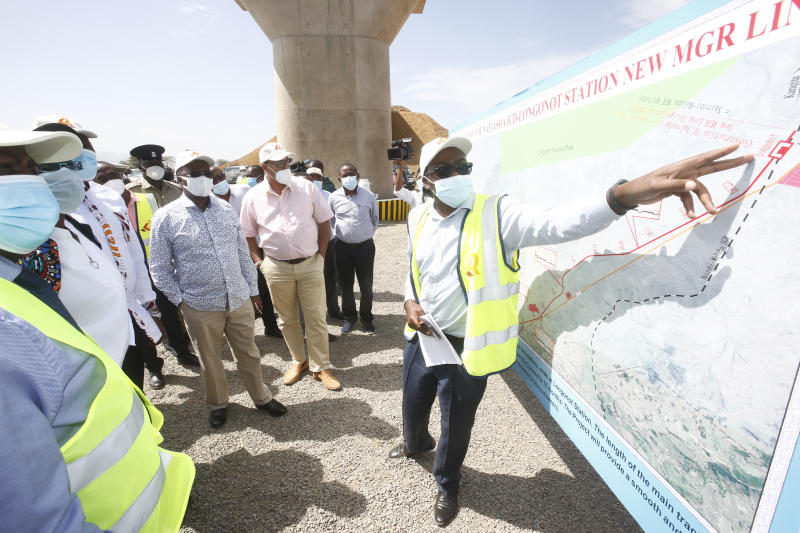 The Kenya Railways Corporation will start transporting cargo from the Port of Mombasa to Nairobi, Kisumu and Bungoma by November.
At the same time, passengers traveling to Western and Nyanza counties will also get to travel by train before the end of the year.
According to the Managing Director Philip Mainga, the government started a Sh3.8 billion upgrade of the old railway track from Nakuru to Kisumu in August last year to aid moving of cargo to neighbouring countries through Lake Victoria.
The resumption of train services will come as a relief to traders who have been using the road to transport cargo from the Naivasha dry port in Nakuru.
The upgraded railway line will connect to the recently refurbished Sh3 billion Kisumu Port to ferry cargo to Uganda, Rwanda, Burundi and the Democratic Republic of Congo on ship.
''One of the exciting parts is that we are going to have an interconnection between Standard Gauge Railway and Metre Gauge Railway at Naivasha. This will allow seamless movement of cargo from Mombasa to the East African region without having to transport it on road within the next two months," said Mainga.
"We are now 80 per cent complete in upgrading the old railway, all the earthworks have been done, beams raised and what is remaining is to put the line.''
He said they also plan also introduce two direct cargo trains that will travel from Mombasa to Nairobi, and Nakuru to Kisumu, a trip that will take 30 hours, then to Jinja via Lake Victoria.
The second train will do a 28-hour trip from Mombasa to Kampala.
''It will be now upon business people to decide whether to use a cargo train or use trailers on road,'' he said, adding that he expects more business between the East African States with the resumption of rail transport.
On the passenger services, Mainga said the contractor is putting the finishing touches.