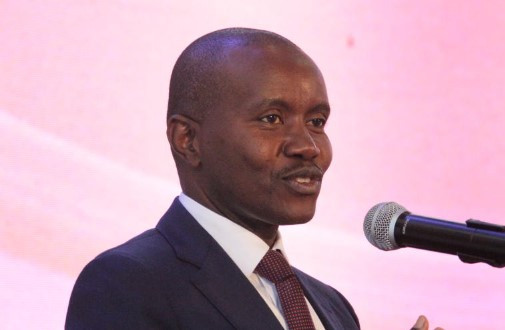 Information, Communications, and Technology (ICT) Cabinet Secretary Joe Mucheru has warned that fake tallying of votes in next week's election will be dealt with.
Mucheru, who met various election stakeholders on Wednesday in Nairobi assured of a free and fair election on August 9.
The CS also revealed that 96.4 per cent of polling centres in the country have access to a 3G network, to allow for ease of transmitting poll results.
This, he says, is a watershed moment in the transmission of poll results for the August 9 General Election.
Mucheru said that the satellites in place will cover over seven hundred and thirty (730) locations with limited connectivity.
He however reiterated that no media outlets or the internet would be shut down during the election, as widely suggested.
"As a government, we are committed to the freedom of press. We are not planning to shut down any media but if we have a security issue, that becomes a different story," he said.
Mucheru was speaking in Nairobi on Wednesday, August 3, during a meeting with mobile network operators and Communications Authority of Kenya (CA) representatives to establish areas of collaboration in the August polls.
He warned media outlets against disseminating false information and urged them to exercise caution.
Safaricom CEO Peter Ndegwa noted that the company would provide 97 per cent of the network coverage.
"We have now instituted a network freeze. This means that there are no new products and no one is going to do work to maintain the network unless there is an emergency. This is to avoid any interruptions or an outage in the network," he said.
He stated that the company will help the election process by providing 3G and 4G networks to all registered polling stations across the country.
"We assure you no one will interfere with the content that will be transmitted to the Independent Electoral and Boundaries Commission (IEBC). We will do anything possible to support the process and if there are questions, we will answer them in real-time," said Ndegwa.