Raila feted for championing unity, development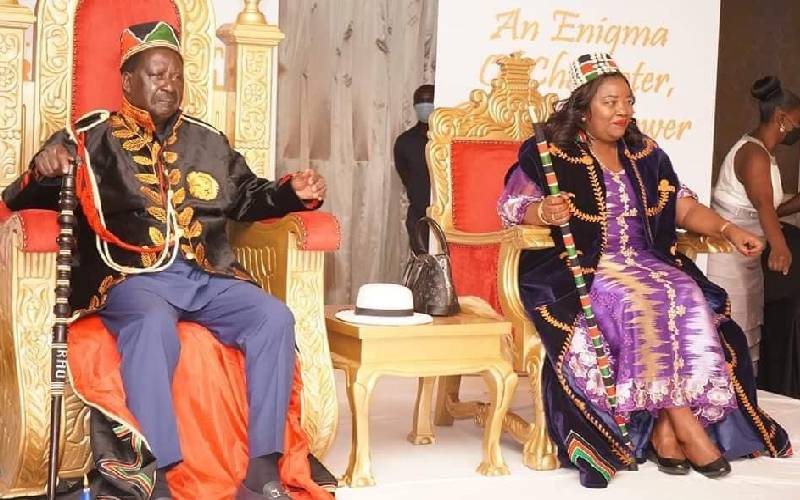 ODM leader Raila Odinga on Friday received an award for championing unity, democracy and development for his country.
Raila was recognised for his role towards peace, unity and development in the country.
During the award ceremony organised by the Hekima Kaka Society at Villa Rosa Kempinski Hotel in Nairobi, leaders thanked Raila for his exemplary leadership.
Hakima cited Odinga's handshake with President Uhuru Kenyatta on March 9, 2018, after the acrimonious 2017 General Election.
Speaking during the ceremony, Raila thanked the Hekima for recognising his contribution to foster peace and unity in the country
"Thank you for doing this, it takes a lot of time to organise a function like this, I am looking like a king," he said.
He said he was a Pan-Africanist but afro-optimist at the same time adding that he believed in the ability of the African people to develop the African continent.
"I am a student of Kwame Nkuruma, Julius Nyerere, Milton Obote, Samora Machel, Nelson Mandela among others are the people who inspire me," he said.
He hailed the African independent leaders for championing the unity of our continent and founded the Organisation of African Unity (OAU) to champion it.
Hekima said the event was meant to honour Raila for an outstanding and valuable contribution to democracy, unity and development.
Hekima was founded in 2008 by Agnes Salome to address the plight of the boy-child and men in Kenya.