Trained prison paralegals leave mark in the corridors of justice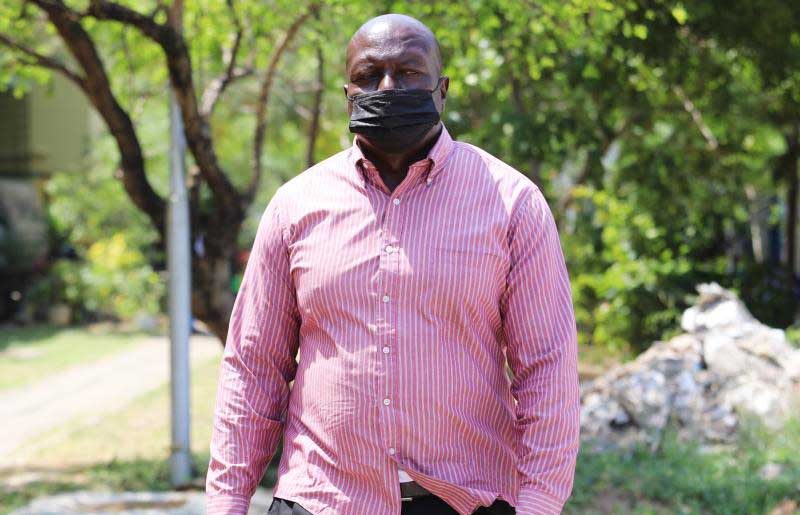 The name of Dismas Omondi Ayoo, a former death row convict, may not ring a bell in the minds of many Kenyans but he is considered a democrat by thousands of inmates who will vote in next year's polls.
In 2010, Ayoo and 29 other convicts at the Shimo la Tewa Prison filed a petition through Kitua Cha Sheria that saw the High Court allow prisoners to vote in the constitutional referendum and presidential elections.
He says the landmark ruling could be his lifetime achievement. He was released in 2010 before inmates started enjoying the right in 2013.
"The battle should continue so that inmates can also vote for MPs, senators and governors. But I celebrate that I contributed to make it possible for inmates to vote," says Ayoo.
He said the legal battle for convicts' right to vote was a collective effort of 30 paralegal convicts in Shimo la Tewa trained by Kituo Cha Sheria in 2007.
For Francis Karioko Muruatetu, another former convict, his name will forever be cited in court by senior criminal lawyers.
Muruatetu filed a petition at the Supreme Court to challenge the mandatory death penalty, terming it unconstitutional. The judgement is now being cited across the world.
On October 17, 2018, Cambridge University's American Journal of Law (AJL) hailed it as a victory for human rights in Africa. Several death row convicts have filed appeals, citing the Muruatete petition.
"The decision of the Supreme Court of Kenya in Francis Karioko Muruatetu and another vs Republic finding the mandatory nature of the death penalty unconstitutional represents not only a victory for human rights in Africa but also the transformative capacity of contemporary constitutions in Africa and the growing assertiveness of African judiciaries," states the journal.
The journal concludes that the Muruatetu case's judgement could spell the end of the mandatory death penalty in Kenya after almost 120 years on the statute books.
Muruatetu's legal battle to overturn his death sentence ultimately gave death row convicts a window of opportunity to live, even if it means as convicts serving life imprisonment.
Ayoo and Muruatetu are among the beneficiaries of the paralegal programme by Kituo Cha Sheria that has been offering training to prisoners and other marginalised communities to access justice.
Ayoo was arrested in 1998 for robbery with violence and convicted to life in prison on June 29, 1999. He served 12 years before he finally got a chance to appeal.
"In 2007, Kituo Cha Sheria trained 30 of us to draft appeals, make submissions and most of us were released. I was the chairman of Shimo La Tewa paralegal team," he says.
Kituo Cha Sheria Director Annette Mbogoh says there has been a lot of success stories of paralegals that have walked to freedom through the programme.
"We have a lot of success with the programme. One being the right to vote from Shimo La Tewa and the Muruatetu case that was also filed by our paralegal in Kamiti Prison," says Dr Mbogoh.
She says many people who were incarcerated did not know how to handle the court process or may have been set up or caught up by circumstances.
"In training the paralegals, the convicts are given skills and the knowhow to interview or question witnesses in court. With these skills, they are able to come out," says Mbogoh.
Some 60 prisoners have graduated with paralegal training under Kituo Cha Sheria since 2019.
From January to June 2021, the paralegals have attended to 684 inmates, including through Alternative Dispute Resolution (ADR), plea-bargaining, appeals and drafting petitions. Out of these, 313 inmates have been released. In May alone, they handled 46 cases under plea-bargaining, 14 on ADR, 28 appeals and 34 petitions, with 53 of these being successful.
In a month, the paralegals from Shimo La Tewa men's prison attend to at least 155 people and help an average of 50 people out of prisons.
"Since the programme started, we have seen thousands of innocent people who have gone through the system finally being discharged," says Mbogoh.
She said out of the 30 paralegals that began the programme at Shimo La Tewa, 22 have been discharged and have gone back home.
The paralegal programme in 13 prisons in the country is done in collaboration with United Nations Development Programme (UNDP) and European Union (EU) and the Netherlands Embassy.
Under the training, over 10,000 prisoners have received paralegal assistance since 2007, with the programme reaching 1,000 prisoners each year.
"In terms of interventions, those released come together and they are now providing the same support to others," says Mbogoh.
In a recent training of paralegals, Mombasa Chief Magistrate Edna Nyaloti said there can never be ADR in matters touching on minors and sexual abuse.
European Union acting Ambassador Katrin Hagemann said everybody needs to trust the justice sector.
"It is important to support Kenya's justice sector to make people, no matter how poor and how remotely they live, to trust that justice will be served," said Hagemann.
She said they are working with the Office of Director of Public Prosecutions, Chief Justice and Prisons Service.
Hagemann said the successful stories of inmates who have been released also reduces overcrowding in prisons, especially in the Covid-19 pandemic era.
UNDP Team Leader in Governance Dan Juma said the Sh10 million programme will facilitate and support capacity building and other interventions beyond the legal aid.
"We have re-programmed some of the facilities to ensure that under Covid-19, we respond to the needs of prisoners we are working with as paralegals," said Juma.
Ayoo has been working with the Probation and After Care Department and the Judiciary in Mombasa Law Courts since he was released 11 years ago to earn some income to support his family of two children and wife.