Attempted rape charges haunt Senator Linturi after a night in Nanyuki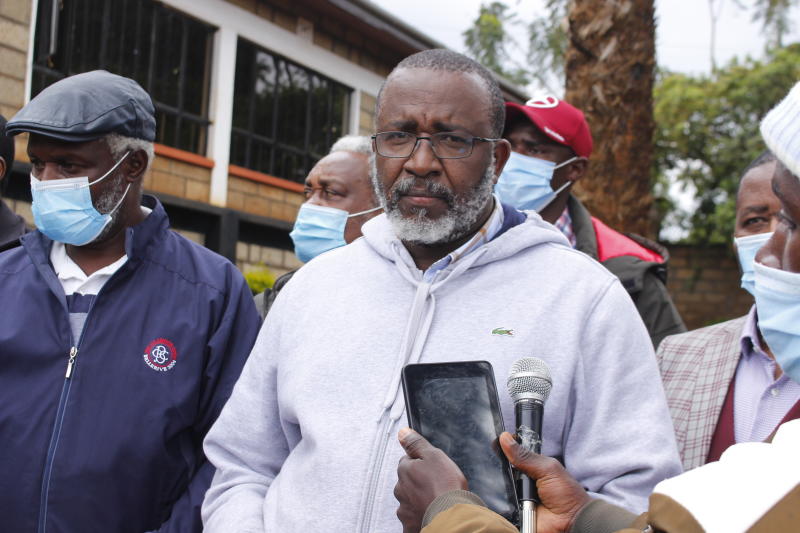 Meru Senator Mithika Linturi has moved to court to block looming charges of attempted rape of a married woman in a hotel room.
Linturi has sued the State, alleging the intended charges that also include indecent acts with an adult, are linked to politics.
He claims he came to know that he is a wanted person through a letter by the Directorate of Criminal Investigations to Interior Cabinet Secretary Fred Matiang'i.
According to Linturi, the State has held a wild card on him in order to circumvent orders baring them to charge him in yet another court battle over the directorship and control of Atticon Limited.
"These newest alleged criminal offenses have never been disclosed to either the first petitioner (Linturi) and or this honorable court despite the existence of this matter and several appearances by counsel for the respective parties concerned," he lamented.
The case revolves around a night at a resort in Nanyuki. According to the documents filed by the Senator, it is alleged that on January 29, 2021, a woman and her husband booked a villa, which was right opposite Linturi's room.
The woman narrated that she retired into their room whose door was not locked as they had agreed with her husband; he was out.
According to the complainant, at about 3am, she heard the door being unlocked and the lights, which were on switched off.
She narrated to sleuths that she assumed the person who entered was her husband. " … The person entered and started touching her in an unusual manner," the statement said to be from the DCI reads in part.
The document filed before the court continues that the woman allegedly told off the person although he was quiet and both later fell asleep. She assumed it was her husband.
It is claimed that 30 minutes later, the woman heard a knock at the door and went to open it. On opening, she found her husband standing at the door. Confused, she switched on the lights to check who the person in bed was.
"On switching on the lights, both realised there was a stranger in their bed and the husband became furious and raised an alarm. His friends came to investigate and one of them identified the stranger as Senator Mithika Linturi," the statement by DCI boss George Kinoti continues.
It is alleged that Linturi offered to settle the issue amicably by offering them Sh200,000 in cash and a cheque of Sh800,000. He then allegedly reported an extortion case with the DCI Laikipia who took up the case.
Kinoti says the complainant was dissatisfied with the action taken by Laikipia DCI who turned them into suspects. The file was taken over by the DCI headquarters and all parties interviewed. Kinoti, in his statement dated May 5, 2021, says the investigations file is complete, awaiting consent to prosecute.