We've robbed the economy of its soul: Here's how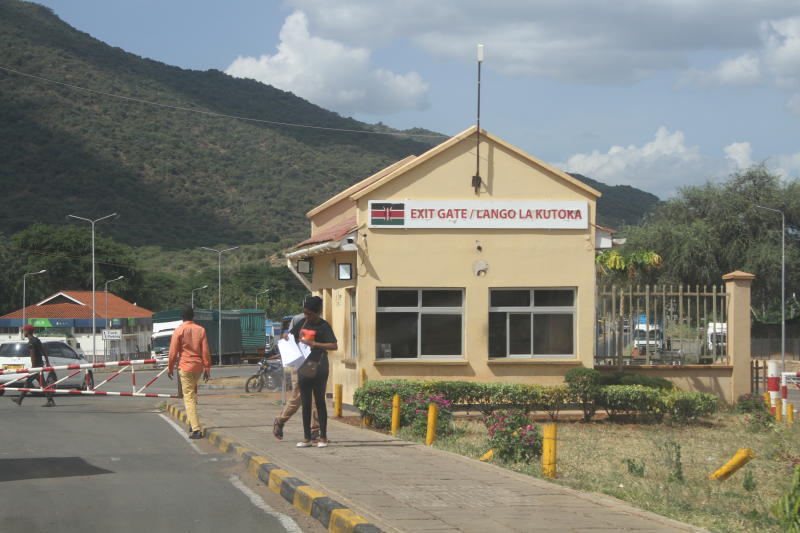 History is littered with political leaders who were made and defined by their speeches. The most notable ones are Abraham Lincoln, Winston Churchill, Mahatma Gandhi, John F. Kennedy, Nelson Mandela and Barack Obama.
The common denominator among these men was their ability to understand the times and connect with the essence of the moment.
Granted, every leader of a nation must find one speech that can truly define their administration's foundations and legacy. In Kenya, that has been elusive in the past eight years.
When a Head of State addresses the nation, their message largely revolves around three things: economy, politics and socio-cultural norms. While the last two can easily be based on subjective normative terms, the first one can only be founded on sound, credible and verifiable evidence.
For the message to be effective, it must not only resonate with the socio-economic realities of those affected, but also be in sync with the vibes of the season. I want to believe what is giving most Kenyans sleepless nights right now is the coronavirus and the subsequent destruction of their livelihoods.
Over the past nine years, official speeches, including the 58th Madaraka Day address on June 1, have painted a rosy economic picture. If truly there is any tangible growth, then it has not trickled down to ordinary citizens.
The evidence
Statistics from AU trade report dated August 2020 show not only trade reversals in favour of Kenya's trading partners in the East African region, but also the fact that we have missed out on the emerging South Sudan and Somalia bonanza.
The figures show that Burundi's imports from Kenya declined from Sh13.19 billion in 2013 to Sh5.07 billion in 2019. Malawi's imports from Kenya declined from Sh4.3 billion to Sh3.77 billion while Tanzania's imports from Kenya declined from Sh36.17 million to $266.99 million Sh28.78 million over the same period.
The AU data indicates Tanzania significantly gained on her exports to Uganda, Burundi and Malawi. On the other hand, Kenya's imports from Uganda increased from Sh20.13 billion in 2013 to Sh36.14 billion in 2019.
Our imports from Tanzania increased from Sh14.6 billion to Sh29.04 billion over the same period. This implies the two countries significantly gained on their exports to Kenya. We only seem to have made marginal gains on our exports to Uganda and Rwanda.
On the South Sudan and Somalia trade bonanza resulting from the two countries' political stability, Somalia trade went to Ethiopia while South Sudan trade has gone to Uganda.
Ethiopia's exports to Somalia increased from Sh223 million in 2013 to Sh28.93 billion in 2019. Uganda's exports to South Sudan increased from Sh18.91 billion in 2013 to Sh37.9 billion in 2019. Kenya's export to the two countries was insignificant over the period.
Interestingly, while we only made modest gains on our exports to Uganda, Tanzania has had a boom, with its export to Uganda increasing by 1,024 per cent from Sh4.95 billion in 2013 to Sh50.76 billion in 2019.
While this analysis does not disaggregate the composition of the individual products and services being traded across the borders, it would be safe to hypothesise that we have lost on the manufacturing front. This is because our trading dominance in the region has historically been based on manufactured and processed articles, iron and steel and electronic equipment.
Living on past glory
While it is undeniable that Kenya has dominated the Eastern African region's economy over the past five decades, it is highly doubtful it has done so over the last few years. For starters, for any nation to lead the region or the world for that matter, it must perform comparatively much better on economy, democracy, the rule of law and governance systems.
A robust economic growth and development enable a country to exercise its economic and/or corporate power, invest adequately to gain military superiority and enhance institutional accountability to gain the bragging rights to police other nations.
The economic indicators of our lost glory are so glaring that it's baffling how policy wonks miss them. For instance, Uganda and Rwanda bolted out of major joint infrastructure projects like the Standard Gauge Railway and the oil pipeline in favour of Tanzania.
While we cancelled our Greenfields project under the guise of economic unviability, Rwanda signed a deal with Qatar Airways to construct one of the largest airports in the region. On the airspace, as the former Pride of Africa continues to make losses, Ethiopian Airlines is soaring.
On the efficiency of transport systems, Tanzania and Rwanda now have more organised mass transport systems. Tanzania and Ethiopia have superior rail network while Nairobi chokes under opaque SGR contracts and matatu cartels.
Our top-notch professionals are exploring their productive and innovative voyages in our neighbouring economies while our top bureaucrats find fun advising graduates to start roasting maize or sell mitumba.
While we brag about doubling our Gross Domestic Product, is it not ironical we are signing loan contracts with poisoned pills? Is it not worth sitting back to evaluate why our neighbours who have for decades looked upon us to provide direction do not want to be yoked with us on anymore? Is it not a shame that President Yoweri Museveni of Uganda and the late President Pombe Magufuli of Tanzania found it wise to lecture own national leaders on corruption and Undugu? Why isn't anybody stopping the political gravy train so that we can reflect on where the rain started beating us?
Way forward
No one has managed to cheat their way on around economics. The short address by Deputy President William Ruto during Madaraka Day fete in Kisumu seemed to capture the economic moment we are in. It is long-term developmental priorities, strong institutions, rule of law and a transparent judicial system that underwrite functional economic systems.
Creating personality cults and institutionalising sycophancy deprive kings of sound and balanced policy advice. Advancing short-termism because it is politically expedient robs an economy of its soul and resilience to endure through seasons. Political leaders come and go. It is inconsequential how much power or authority they exercised in their prime days.
The consequences of economic mismanagement outlive several generations, the same way a legacy of a fair and just economy outlives the leader who created it. With the advantage of understanding the implications of available economic evidence, what we have is an economic moment. Unfortunately, for some strange reason, political leaders seem hell-bent on looking for a legacy where none exists.