Why OKA, Raila could settle on Gideon for State House contest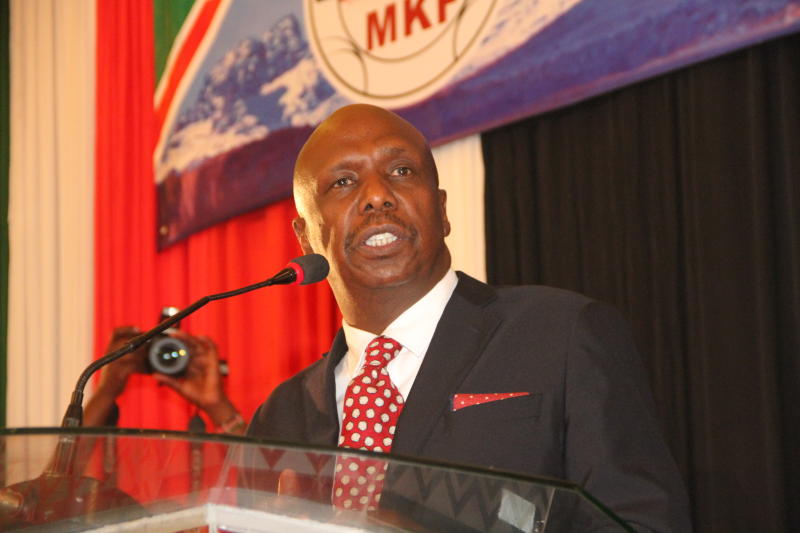 When I last wrote about Gideon Moi (GM), I argued that the former President Moi's lastborn is the least analysed presidential candidate for 2022. I have heard political analysts ignore GM and even drag into the political threshing floor some tier four candidates like Fred Matiang'i and Mukhisa Kituyi. All indications from the political heavens are that Kenya should prepare for Gideon Moi's presidency if things go the way they are going.
So, release your chests because there is nothing new under the sun! Gideon is positioning himself for the 2022 presidency, but he is also being placed strategically by Raila Odinga and former NASA principals. Of course, this kind of thinking will choke especially the darlings of Raila, who have been celebrating his forays in Mt Kenya and receiving acceptance from the nine daughters of Mumbi. Right? Let's keep the faith and follow Raila faithfully, whenever he may lead.
Raila has not publicly launched his presidential bid, and thus, he is like a man who secretly loves a girl, and although he makes all moves, taking the girl out and spoiling her with niceties, he hasn't openly proposed. Gideon, thus, seems to be the second person to seriously declare his interest in the 2022 presidency after William Ruto. But, of course, there are others such as JB Muturi—the government speaker in Central, and Speaker of the National Assembly; Jimi Wanjigi from ODM and who else? Others have just teased verbally, and no ceremonies have been forthcoming.
Notably, the only person President Uhuru Kenyatta can endorse for 2022 openly is Gideon—and that will be easier if Raila supports him. For the rest, if he will have to, he will point using his mouth.
In OKA, Kalonzo Musyoka and Musalia Mudavadi have indicated to us that Gideon is their choice. I have not included Moses Wetang'ula because I am not convinced with his absence with an apology during the Kanu delegates meeting on September 30, where political heavyweights like Raila showed up!
Why should we take Gideon seriously? There are some political statements that GM has said, and surprisingly no one is paying attention.
For example, on September 23, while announcing the Kanu delegates meeting, Gideon said that the delegates would make "extremely shocking pronouncement on that day". But, of course, we weren't shocked by the news that Gideon would be on the presidential ballot come 2022.
However, during the delegates meeting of September 30, he brought the defunct NASA leaders together with Raila. None of these leaders has yet 'shown' interest in the 2022 presidency, but all have "said" their interest. Another thought seed that should be analysed is when GM said during the Mombasa meeting, "We will be in the super league even if it means buying star players." On this, I think GM is underrated. I call upon the political astrologers, wise men and women to interpret this proclamation.
Further, the "Big announcement" and "extremely shocking pronouncement" handwriting belong to Raila and NASA. Who then wrote the speech that GM was reading? If you know, you know. Nevertheless, we better get used to Gideon so that when he's fully manifested, we don't hold our chests.
As I said before, if OKA and Raila support Gideon's presidency, Uhuru will endorse him blatantly. Thus what I have been saying here will come to pass, and Gideon will face Ruto in the 2022 presidential bid.
Kenyans will wonder how two Kalenjins (Ruto and Moi) will contest in a ballot. Don't we have other tribes? This isn't new. In 2002, the two strongest candidates were Kikuyus: Mwai Kibaki and Uhuru Kenyatta. If Raila endorses Gideon, Uhuru and OKA will follow suit. That way, he will not be the one going for the ballot. It will be Raila, Kalonzo, Mudavadi, Wetang'ula and by extension Uhuru. So, are you ready for Gideon presidency come 2022?
Dr Ndonye Is a Lecturer of Communication and Media. @Dr_Mndonye