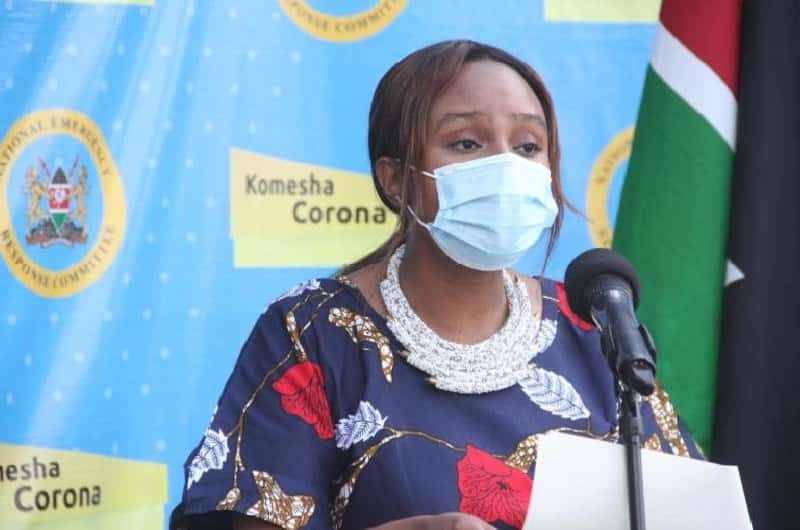 Health care workers are set to receive, psychological support to help them deal with the pressure brought by being in the frontline against Covid-19 pandemic.
The Ministry of Health in collaboration with the Ministry of ICT, Equity Bank and Konza technopolis, has launched a call centre that will offer psychosocial support for all healthcare workers across the 47 counties.
"They (healthcare workers) are not immune to the stresses we go through. They see the suffering of many people who lose their lives and so they also need support even when they are in remote areas," said ICT Cabinet Secretary Joseph Mucheru.
The new infrastructure is designed to ensure that healthcare workers' mental health is taken care of to make sure they do not burn out from stress. The ICT CS gave an assurance of professionals across the country who can be called upon to offer psychosocial support to the health care workers.
"The primary purpose of this call centre is to provide healthcare professionals with efficient and effective physical and psychological support to build resilience and ability to handle stress in a healthy and adaptive way," said Dr. Laban Thiga Acting Director of Healthcare Services.
"All health workers are worried about their health and the health of Kenyans contracting Covid-19 so they carry the burden of Covid-19 twice," said Evanson Kamuri CEO Kenyatta National Hospital.
Partnering with the ministry of ICT, Konza technopolis will be in charge of providing the technology and the back end of the data centre which will store all the information of the healthcare professionals and also those who will be providing support.
"When you call, they can be able to call back to know who is the best person for instance to give support in Embu, who is the best person to give support in Turkana if the person calling is from Turkana," explained CS Mucheru.
The ICT CS also hinted of plans to connect all healthcentres to the data centres so that they can explore other services that may limit patients visiting the hospital but get in touch with doctors through technological mediums.
"ICT and technology play a key role in moving the health sector forward and is actually fundamental in the attainment of universal health coverage," said CAS Mercy Mwangangi.
The Ministry of Health has also put in place a Covid-19 digital solution that will increase the efficacy of contact tracing.
"It will assist us in contact tracing, testing and ensuring that we are able to follow up on that one Kenyan who has tested positive and ensure that contact data is available and we have visibility of subsequent results," said CAS Mwangangi.
The new innovations come at a time when the country records 178 new Covid-19 cases raising the number of infections to 5,384.