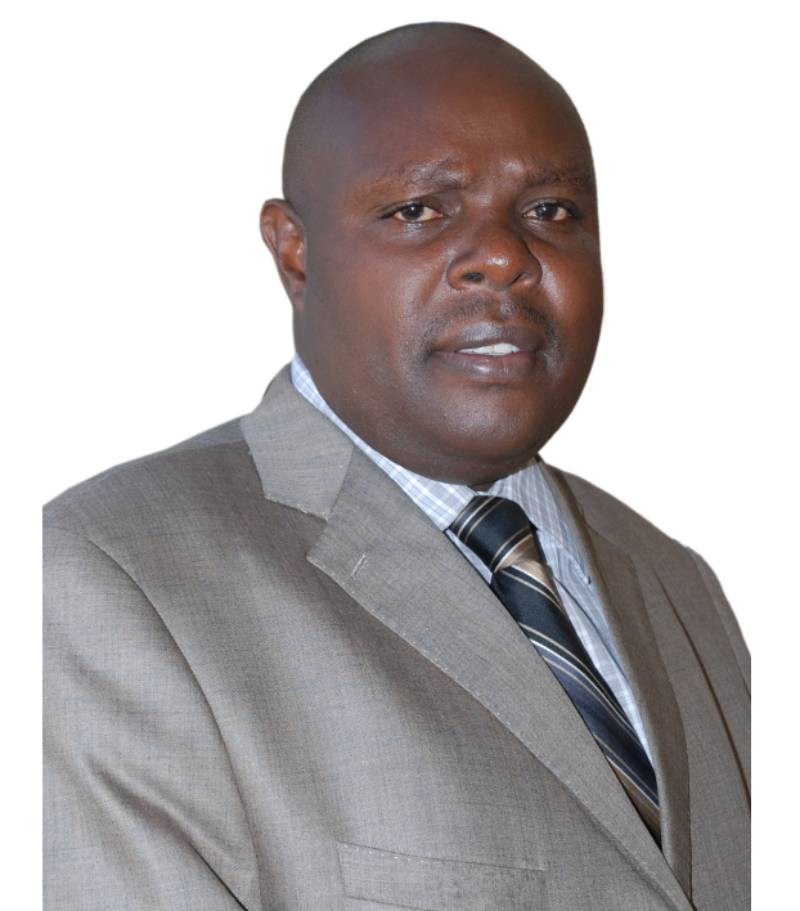 "They looked at me as if I were plagued. Some kept off while others attended to me with caution," Shem Ondara, a former Leader of Majority, in one of the counties, remembers the ordeal he had to go through. Even after being declared coronavirus free.
After meeting him at Donholm Estate in Nairobi, he opens up and tells me that it is now three weeks since he was discharged from the Mbagathi Hospital isolation center. He recalls the day he visited a local hospital for his medical checkups. The heartbreaking experience is still fresh in his mind.
SEE ALSO: Act before virus fuels insecurity along borders
"The nurses who attended to me did not know that I had had an encounter with Covid-19. So they attended to me well. But that changed within a spark of seconds" says Shem Ondara, a Covid-19 survivor. He remembers the trail of events. He says that as soon as he disclosed his medical history, medics around him chickened. "I told them that I once had Covid-19 but had recovered. That information changed them...I could still recall the look in their faces. Fear and panic written all over their faces," Ondara recalls. The level in which the social stigma against those who had contracted the virus dawned on him. At the hands of the doctors. If it is so with the professionals, what would be the case with the people in the community, with little knowledge of the disease?
SEE ALSO: Cleric: Worship is meant to be a moment of connection with God
Since then he vowed to be a crusader. Standing for the 1586 Covid-19 recoveries so far in Kenya, just like he did in the County Assembly in his years of political leadership. Before he survived the coronavirus monster, he had a tale. Despite showing all signs of Covid-19, he tested negative four times from the swabs taken for testing. "I lost a taste for food, which was followed by loss of smell, and later on the difficulty in breathing. From what I saw in the media, I knew I had contracted Covid-19," narrates Ondara. In a twist of irony, the samples came negative. But he persisted opting for a more expensive way. His quest to get to the bottom of things.
SEE ALSO: Nairobi medics issue seven-day strike notice as CAS calls for calm
He chose bronchoscopy, a procedure where a tube-like instrument with light and lens is inserted through the nose to pick and examine samples from the lungs. The sample would later be examined. After sedation for hours, the doctor's report came. "The doctor told me I had something I'm yet to understand, that I had a mild form of Covid-19," he says. Ondara is still rubbing his head around that statement. Why didn't the swabs give the results? Were they faulty? Why didn't the swabs used to declare samples positive or negative work? He remembers being put under medication for weeks, surrounded by doctors in the Intensive Care Unit (ICU). All committed to one course, saving his dear life. After moving from the red, he was transferred to Mbagathi Hospital isolation center, where he recuperated, and declared Covid-19 free on June 1. Ondara, says he had to break an arm and a leg to get to know his condition. He spent over Sh1.3 million for tests and drugs at Aga Khan Hospital in Nairobi. "bronchoscopy cost thousands of money... and the bill ballooned due to other tests and treatment I had to take," he adds. His big question now is how many Kenyans, especially those living in abject poverty could afford the expensive care he sought to know his status. Casting aspersions to the veracity of the testing procedures. The lonely and dreadful days in the Intensive Care Unit (ICU) confirmed to him the Covid-19 reality. He now makes some calls to friends and family explaining his ordeal and how he survived. He Cautions against the complacent nature that is slowly creeping in among Kenyans in regards to observing the Ministry of Health guidelines on keeping Covid-19 at bay. "Covid-19 is real. It got me but it is also not a death sentence...I actually feel more healthy than you now," he chides as he adjusts his sitting position. Being a former legislator, Ondara is undoubtedly a good speaker. An oratory craft he cultivated when he stood in the house moving motions in the county assembly. Our conversations went on and on. Meandering through thickets of subjects. He talked and talked answering even the questions I hadn't asked him yet. Finally, we arrived at his call to the government. Just like the legislator he was, he did not mince his words.
"The government should use those who have recovered from coronavirus to fuel the de-stigmatization campaigns. Just like it did when HIV and AIDS was new, the government should move with speed to remove Covid-19 stigma, "he concludes. Ondara, who now consults for the government, says he is determined to come up with a movement, to woo some of those who had recovered from Covid-19, to join in. He now has a group of 70 people. He calls them victors. Sarah Mwangi is one of them. A young budding businesswoman, who spends most of her time marketing for a giant company in Karen Nairobi.
She too, has had a rough time after turning positive for coronavirus. Even after recovering, it has never been the same again. "Some people wanted me to move out of my residence and others stopped talking to me. Some parents even kept off their children from playing with my son because we were considered a coronavirus family, "she narrates. She faced a myriad of challenges, but she kept her head high, joining forces with others who had been through her experience. Ondari, provided a shoulder to lean on and together, they have formed a formidable team to campaign against stigmatization meted on Covid-19 patients. As the government battles the Covid-19 pandemic, the biggest enemy has been slowly metamorphosing to social stigma. "Stigma is still a major challenge. No one is immune to the virus and no one should be stigmatized because of it...It can drive people to hide their illnesses to avoid discrimination," said Mutahi Kagwe, the CS for Health. Today, the stigmatization of people with Covid-19 has become disturbingly common. According to the Health Digest, stigmatization and fear of quarantine are hindering Kenya's fight against the virus. Many Kenyans who have recovered from Covid-19 are subjected to discrimination. On April 28, during the daily news briefing on Covid-19, Chief Administrative Secretary in the Ministry of Health Mercy Mwangangi expressed frustration with the trend.