Home
/
Health & Science
Shortage of condoms, gloves hits health facilities as Kemsa blamed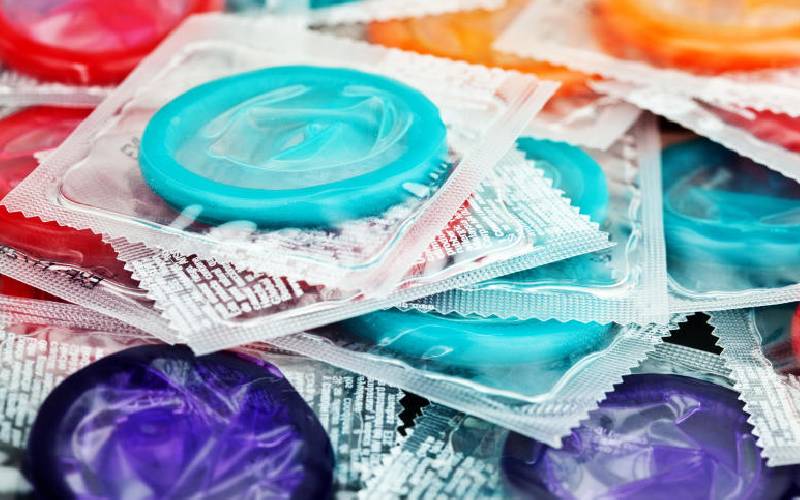 Many health facilities are faced with an acute shortage of condoms and medical gloves with an accusing finger being pointed at Kenya Medical Supplies Authority (Kemsa) for failing to deliver the consignments.
Personnel in some of the affected hospitals said they have not received condoms for two months now while gloves have been missing for a long time. The Standard visited the VCT unit at Uasin Gishu County Hospital and established it lacks condoms and gloves. "There has been high demand for condoms by our clients but Kemsa is yet to supply us," said an employee at the unit who did not wish to be named.
The last time the facility received condoms was in May when a batch of 500 packets was delivered. The condoms, the official said, were distributed to clients free of charge.
Mr Nelson Otwoma, a representative of People Living with HIV/Aids, said shortage of condoms will result in more cases of HIV transmissions and reinfections.
Condoms are a birth control method but also prevent spread of sexually transmitted diseases such as HIV, gonorrhoea and chlamydia.
A study by Performance Monitoring for Action shows use of family planning services increased from 56 per cent in 2019 to 61 per cent in 2020 among married women. Overall, use of family planning services increased by six per cent from 40 per cent among all women.
Condoms were the most preferred birth control method among unmarried women, at 29 per cent. It was followed by injectables and implants, both with an adoption rate of 26 per cent. Kenya receives about 180 million condoms annually. The supply is financed by the Global Fund and United National Population Fund.
The shortage of condoms has also been blamed on the outbreak of the Covid-19 pandemic that has slowed production. Many condom producing companies scaled down their work forces hence reduced production.
Malaysia is among the leading producers of condoms in the world with three factories. However, production was affected by the outbreak of the pandemic.
Malaysia produces about five billion condoms per year which are then distributed to various countries by various international health organisations to support family planning and prevention of sexual transmitted diseases.
Efforts by The Standard to get a comment from the National Aids and STIs Control Programme (Nascop) and National Aids Control Council (NACC) were futile as officials did not respond to calls and text messages.
Hospitals are also experiencing shortage of surgical masks.
In May, Kemsa CEO Edward Njoroge admitted there was shortage of medical gloves, which he termed a global problem.
Then, Njoroge said Kemsa had procured latex examination gloves that would last the country six months. However, two months later, The Standard has established the gloves are yet to reach hospitals.
A doctor at Mukurwe-in Sub-county Hospital said they have not received gloves for the past two months. "Patients, including women due for delivery, are forced to buy gloves during admission," said the doctor who sought anonymity.
He said both health workers and patients are faced with the risk of infections due to lack of gloves.
Kakamega County government had ordered gloves from Kemsa but only got 30 per cent of what they had asked for, according to health executive Collins Matemba.
Dr Matemba said the county government later purchased supplies worth Sh22.5 million, that included gloves, from a private supplier. "This will last us about three months. The demand for gloves is high with increasing number of Covid-19 cases. That is why we had to look for an alternative supplier after Kemsa failed to meet our demands," said Matemba.
Turkana is also facing shortage of gloves, according to county director for medical supplies Epem Esekon.
mkahenda@standardmedia.co.ke
Related Topics