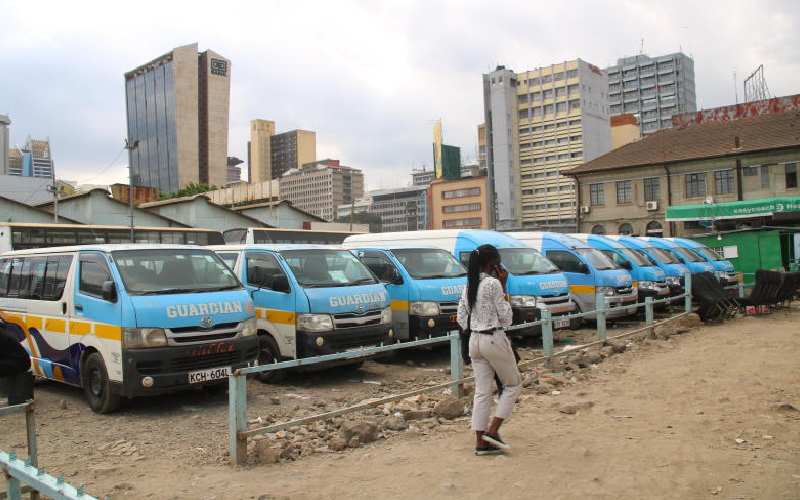 When the President announced the lifting of partial lockdown, Andrew Omambia was elated. What did this mean to him? It meant he would see his friends again.
Asked why it affected him so, he explained that two of his closest friends and indeed a majority of them, had been locked out of Nairobi.
When his friends Norris and Elphas left, like many Kenyans, they had not anticipated the lockdown. Although many countries were going on lockdown at the beginning of the pandemic, it was unclear when Kenya's would be effected.
Since then, like Norris and Elphas, many were found outside major counties of Mombasa and Nairobi, while those in Kwale, Kilifi and later Mandera had to make arrangement to stay where they were until the President and his advisors decided otherwise.
Omambia's biggest battle has been with his mental health.
He says he has struggled with mental health issues since he was in high school after suffering a traumatic event.
He finds solace in spending time with friends and family. But that becomes a challenge when the friends you depend on, are locked in other towns.
Omambia's concerns are in line with findings in the Lancet medical journal, which say the Covid-19 pandemic is likely to have pervasive and diverse effects on the mental health of young people globally...."
It adds that measures must be taken to ensure young people's resilience during this pandemic.
Lancet further suggests that authorities should find solutions that entail aspects of positive functioning—courage, compassion, hope, agency—that young people value highly and that matter to the current crisis.
"If flourishing is not measured as part of mental health in the evolving pandemic, we won't see it."
Omambia, 29, has found himself struggling to turn to alcohol "to deal with the pain" of loss of friends and harsh economic times.
"I looked for any activity that could keep me sane. I turned to cooking. It kept me sane when I lost my job, and it kept me sane when my friends left. Now I bake quite well."
He agrees with a second suggestion by Lancet on helping youth deal with mental health issues during the pandemic by involving them in finding help.
"Yes, we need help, but sometimes it is as simple as getting an activity that takes my mind off the harsh reality of joblessness and loneliness. It doesn't always have to resort to medication. If I do that I am afraid I may get hooked on prescriptions."
According to Lancet, young people's existing networks and initiatives should be harnessed, and young people should be empowered to co-design and co-implement research on mental health, during and beyond the Covid-19 crisis.
In Sudan, for example, youth have set up the #221CHECK, a platform to combat coronavirus misinformation online.
Groups such as the Young Leaders for the 2018 Lancet Commission on Global Mental Health and Sustainable Development have led webinars in low-income and middle-income countries to share knowledge and experiences around the pandemic.
The Multidisciplinary research priorities for the Covid-19 pandemic published on Lancet this month, says "mental health science should continuously evaluate the acceptability and trustworthiness of digital interventions directed towards young people at global and national levels."
Emerging studies indicate that youth should contribute to digital mental health research and innovation from the outset, to avoid interventions that fail.
Lack of control, as presented in the uncertain times as that of the pandemic, did play a role in triggering Omambia's depression, he says.
Asked if the government or health facilities, both online or offline, have helped youth deal with emerging mental health issues posed by the pandemic, Omambia said all efforts for many youth dealing with mental health struggles have been through youth groups, self-help groups, and some religious organisations that organise meetings.
"Young people are a strong asset for science, and a considerable source of global resilience in this crisis and in its aftermath," Lancet says.