Health & Science
In his address, Uhuru admitted that the country cannot remain in lockdown and curfew forever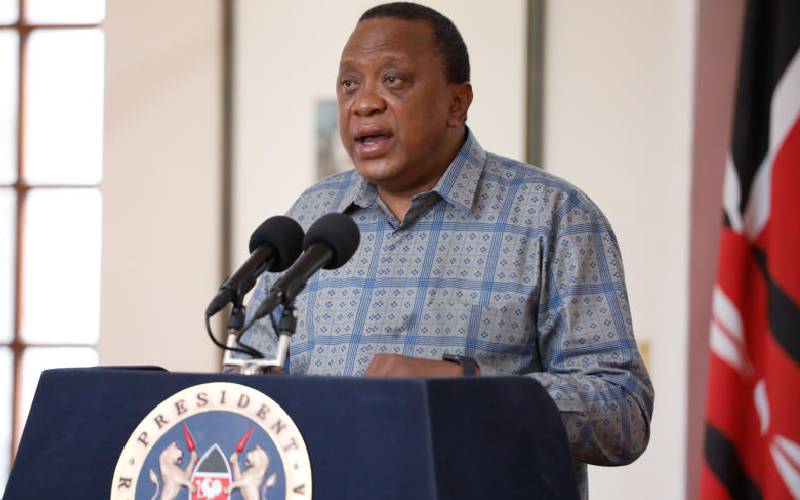 President Uhuru Kenyatta has told Kenyans the country cannot remain in lockdown and curfew forever. His statement echoes that of many residents in the affected areas who feel the government did not consider their economic activities or gave them alternative solutions before implementing the lockdown and curfew order. Some have called for a revision of the curfew hour, to have it start at 9pm instead of 7pm.
SEE ALSO: Section of church leaders ask State to relax health rules for services
He said with 31 new coronavirus cases confirmed, the national tally now stands at 1,192. Families and the youth with hopes of a better tomorrow are no longer sure of it. "As a government, we will do everything possible to help these vulnerable Kenyans." He said Covid-19 will continue to undermine efforts set in place to cushion ordinary Kenyans. "The rate of infections may surge upwards or fall," Uhuru added, noting that only complying with containment measures from the Ministry of Health will boost the fight against coronavirus spread.
SEE ALSO: Rebels realise hell hath no fury like a president scorned
Some of the measures set in place to flatten the curve of infections include the partial lockdown and the dusk-to-dawn curfew.