Ann Kananu: The security toughie who became Nairobi governor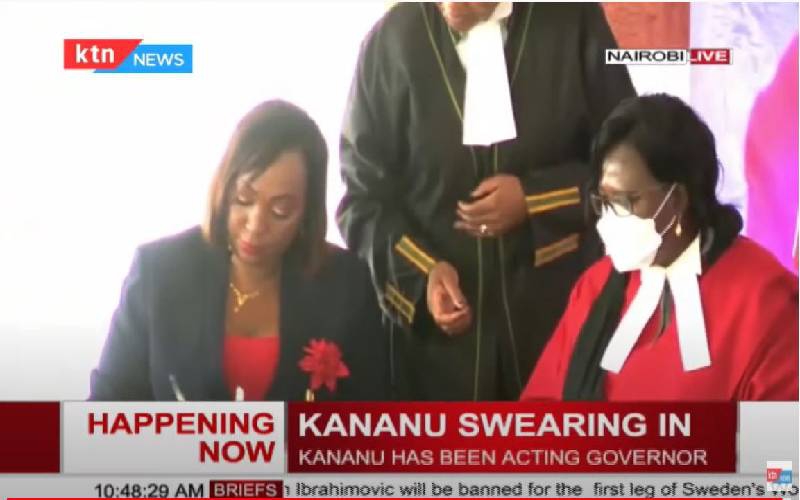 Ann Kananu has been sworn in as the third Nairobi governor.
The woman, who was at the centre of the next-Nairobi-governor storm, was not a household name before she was nominated by impeached Governor Mike Sonko as his deputy governor early 2020.
Kananu was previously the Nairobi County Disaster and Emergency Management Department chief officer before she caught Sonko's attention as one who fit the number two city job.
He nominated her in a letter to the County Assembly Speaker Beatrice Elachi.
However, Peter Odhiambo Agoro obtained conservatory orders from the High Court which put a stop to her vetting by the County Assembly.
Around the same time, the Directorate of Public Prosecutions said that Sonko violated the bail terms that barred him from office pending the outcome of graft-related cases.
On Thursday, Agoro withdrew the case after which the Clerk to the Nairobi County Assembly, Edward Gichana, swiftly advertised that she would be vetted on January 15.
Analysts see this gambit as paving for Kananu's ascendancy to the governorship post that fell vacant after Sonko's impeachment in December 2020.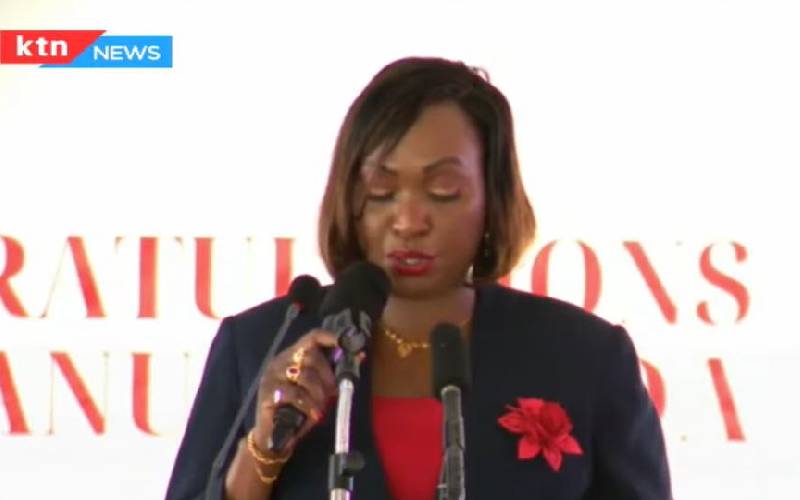 Kananu, born in Embu in May 1980, was approved by the county assembly in April 2018 as Disaster chief officer and acting Water chief officer. She is trained in disaster management and security which training embraced firearms and hostage rescue.
Before her appointment by the Nairobi County Government, she served as the security supervisor in charge of quality control and training at the Kenya Airports Authority.
She studied criminology at the Dedan Kimathi University after high school in 1999.
Her LinkedIn account says at Dedan Kimathi University she received the Dean's Honours for most disciplined student and was a member of the Christian Union.
Mathematics and Science were her favourite subjects at St Michael Primary School.
Kananu was, until last year January, married to Philip Njiru who died in a road accident at Devki in Athi River.
After the 2017 election, Kenya only had three female governors in Kirinyaga, Kitui and Bomet.
Since then, Bomet Governor Joyce Laboso has died and her Deputy Hilary Barchok has taken over and appointed a male deputy, much to the chagrin of proponents of women leadership.
If Kananu ends up clinching the governor's post after the expiry of the 60 days during which County Speaker Benson Mutura is the acting governor, she will have joined Margaret Kenyatta who died on April 5, 2017, as the second Nairobi boss.
Born on February 16, 1928, Margaret, was elected deputy Nairobi Mayor in 1969 and was Mayor for two terms from 1970 to 1976. She was the first African woman to become the mayor of Nairobi.
Of interest, if Kananu gets the job, would be how she relates with Nairobi Metropolitan Services Director-General Gen. Mohammed Badi who Sonko persistently accused of usurping the gubernatorial roles.
This, even when Sonko had surrendered crucial roles to the Nairobi Metropolitan Services in a deed of transfer signed at State House, Nairobi.
During her time as the chief officer in the Disaster and Water dockets, Kananu set up the Nairobi Risk Hub to improve disaster management policies and check vulnerability assessment.
She has also been hailed for being behind the clearing of blocked access roads in slums, a situation that frustrated first responders during disasters such as fire.