Why Kenyan football risks another FIFA ban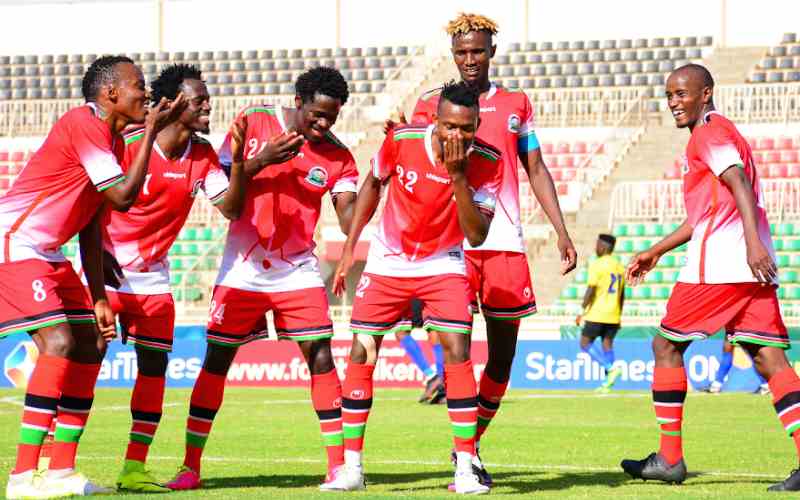 The recent drama in Kenyan football has sparked fears of a possible ban from international soccer competitions by the Federation of International Football Association, FIFA.
This is evident going by recent communication by the international football body, where Chief Member Associations Officer Kenny Jean-Marie threatened to ban Kenya from football-related activities.
However, Jean-Marie said FIFA was willing to hold a meeting with Football Kenya Federation (FKF) officials and the Ministry of Sports to address concerns.
According to the FIFA Statutes published in 2018, each member association is responsible towards FIFA for any acts of the members of their bodies.
"As a matter of fact, we deem fit to highlight that all FIFA member associations are statutorily required to manage their affairs independently and without undue influence of any third parties. Any failure to these obligations may lead to sanctions provided for in the FIFA Statuses, even if the third-party influence was not the fault of the member association concerned," read a statement from FIFA in part.
The statement above was in line with Article 14 Part 3 of the body's governing regulations (Member associations' obligations) and Article 19 Part 1. (Independence of member associations and their bodies).
Article 8 part 2 of the FIFA Statuses (Conduct of bodies, officials and others) states:
'Executive bodies of member associations may under exceptional circumstances be removed from office by the Council in consultation with the relevant confederation and replaced by a normalisation committee for a specific period of time'.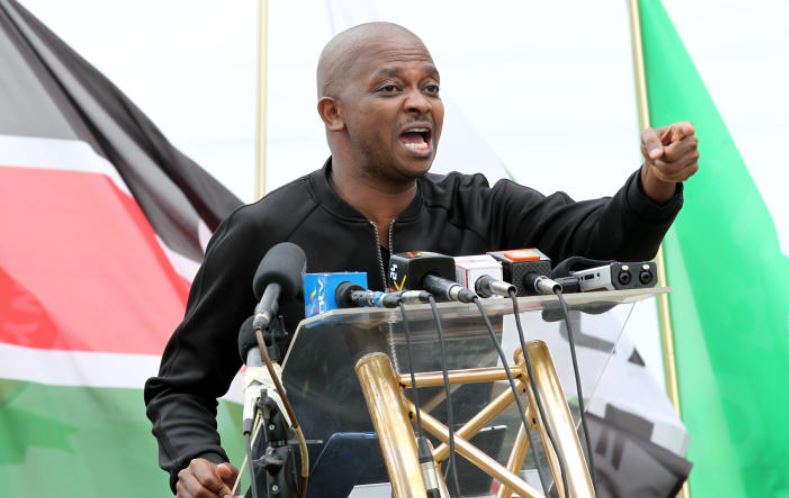 Should FIFA decide to ban Kenya from participating in international soccer competitions, it would not be a first.
In June 2004, FIFA suspended Kenya (under the Kenya Football Federation - KFF) from all football activities for three months due to government interference.
The ban, which was reversed upon the country's decision to create a new football statute, was a result of the government's decision to dissolve KFF over corruption claims.
Then Sports Minister, Najib Balala, chose to restore order in the country's football despite the hit by FIFA.
"The KFF and FIFA are jointly to blame. They are not helping football in this country. There is no justification in taking this decision when they have blatantly refused to listen to our part of the story," said Balala.
The country was again suspended in 2006 for government interference in football and failing to abide by the world sports body's regulations.
This was after then Sports Minister Maina Kamanda dissolved the KFF, replacing it with a caretaker committee without legal authorisation, CNN reports.
Other African countries that have faced a ban from FIFA include Chad, Sierra Leonne, Pakistan and Peru.
Last week, Sports CS Amina Mohamed suspended all FKF officials pending a probe in the management of funds at the federation.
In place, she appointed a caretaker committee and secretariat to oversee football operations until investigations are completed.
FKF President Nick Mwendwa was taken in for questioning and is in police custody at Muthaiga Police Station as a multi-agency investigation works to unravel the puzzle of Sh513 million that cannot be accounted for.