In pictures: COP26 and what it means
The 26th United Nations Climate Change Conference is underway in Glasgow, Scotland.
The conference, globally being referred to as COP26 kicked off on Monday, November 1, and will run till November 12.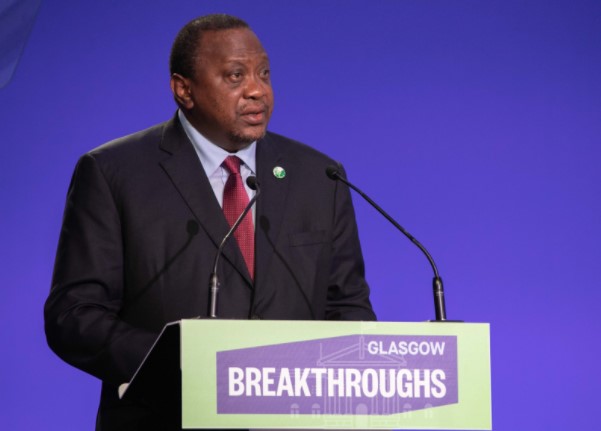 What does COP mean?
The ''COP'' stands for 'Conference of the Parties. The "parties" are the nearly 200 countries that signed the 1994 United Nations treaty on climate change- known as the U.N. Framework Convention of Climate Change (UNFCCC).
The COP26 is the 26th meeting, which explains (COP26).
The first-ever conference took place in Berlin in March 1995.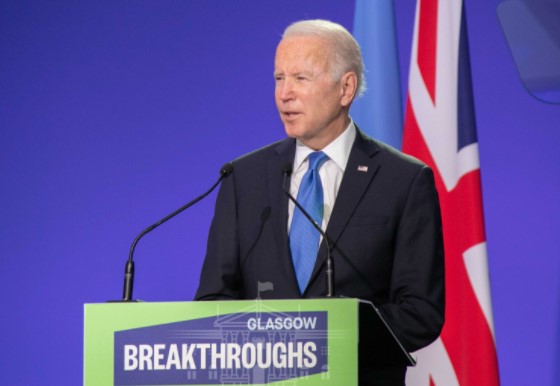 Why now?
World leaders are meeting in Glasgow to discuss ways in how to tackle the climate change crisis, as they do every year. This year's conference was to be held in 2020 but was postponed due to the coronavirus pandemic.
Possibly the largest gathering in the UK this year, leaders, environmental experts and activists have appealed for decisive action to halt global warming which threatens the future of the planet.
Reuters reported that COP26 aims to keep alive a target of capping global warming at 1.5 degrees Celsius (2.7 Fahrenheit) above pre-industrial levels.
To do that, it needs to secure more ambitious pledges to reduce emissions, lock in billions in climate financing for developing countries, and finish the rules for implementing the 2015 Paris Agreement, which was signed by nearly 200 countries.
On Monday, more than 100 world leaders pledged to halt and reverse deforestation and land degradation by the end of the decade (2030), underpinned by Sh2.1 trillion (or$19 billion) in public and private funds to invest in protecting and restoring forests.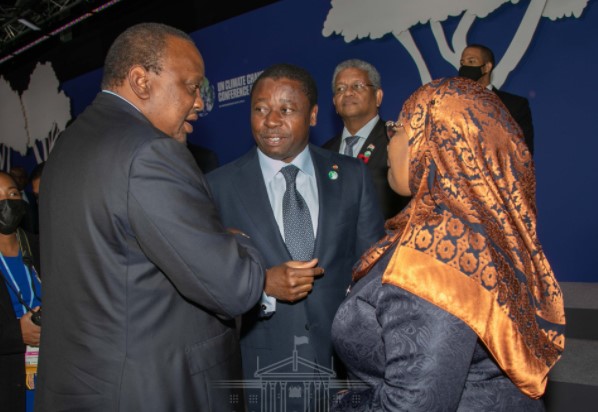 What's in it for Kenya?
Kenya is heavily presented at the summit by President Uhuru Kenyatta and a delegation made up of cabinet secretaries and climate change activists.
Uhuru on Tuesday told delegates that Kenya is determined to fully transition to clean energy by the year 2030.
He noted that renewable energy currently accounts for 73 per cent of Kenya's installed power generation capacity while 90 per cent of electricity in use is from green sources among them geothermal, wind, solar, and hydro-electric installations.
The president spoke during a side meeting on 'accelerating clean energy technology innovation and deployment' at the conference.
He is also accompanied by Treasury CS Ukur Yattani who is championing Kenya's climate finance at the summit.
World marathoner Eliud Kipchoge is also in attaendance. Kipchoge on Tuesday called upon world leaders to take urgent action to tame and reverse the global loss of forest cover. "It is time to combine efforts and build resilience. It's time to save our planet, collectively," he told delegates on day two of the summit.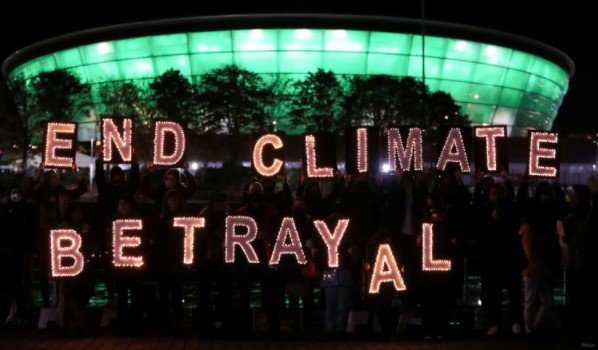 Who's who at the summit?
US President Joe Biden, UK Prime Minister Boris Johnson, Canadian PM Justin Trudeau, India Prime Minister Narendra Modi, Britain's Prince William are some notable leaders attending the COP26.
African Heads of State; Samia Suluhu (Tanzania) and Felix Tshisekedi (Congo) are also in Glasgow for the summit.
China President Xi Jinping and Russia's Vladimir Putin are missing from the conference.