Istanbul has proved we can turn tables in Tokyo
It is now crystal clear. The Kenyan team to the Olympic Games that will take place in Tokyo, Japan, from July 24 to August 8 can break virgin grounds in long-distance running.
Kenya has never won women's 10,000m gold in the Olympic Games history. The last time we won the men's gold over the distance was in 1968 through the late Naftali Temu in Mexico.
Over the years, our athletes have struggled without success. But the forthcoming Olympic Games might change that trend if Kenya's performance at the Istanbul Half Marathon race on Sunday is anything to go by.
Two athletes; world marathon champion Ruth Chepng'etich and world marathon women-only record holder Brigid Kosgei are in the Olympic-bound squad.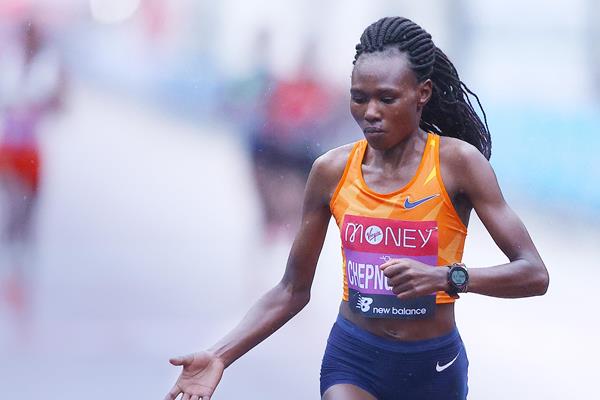 Chepng'etich won the half marathon race with a new world record in Istanbul while Kosgei finished fifth.
It's good news as coaches prepare athletes to tackle Ethiopian and Ugandan opposition at the Olympics.
We also witnessed Olympic 5,000m silver medalist Hellen Obiri pull a surprise as she produced a spectacular 64 minutes, 51 seconds, which is the fastest women's debut half marathon in history.
Obiri's good showing warms our hearts as we wait for her to lead the 5,000m and 10,000m team at the Olympics. Surely, this can be our turning point in women's 10,000m.
Obiri is no stranger to pulling surprises. She was the first woman to run 1,500m under four minutes; the first woman to run 3,000m under eight minutes and 30 seconds; the first woman to run 5,000m under 14 minutes and 30 seconds; and the first woman to run 10,000m under 30 minutes.
That's why we believe time is ripe for Obiri to deliver the elusive Olympic women 10,000m gold medal. However, our team cannot perform well without our moral and material support.