Arrest warrant out against Governor Alfred Mutua over failure to pay trader Sh5m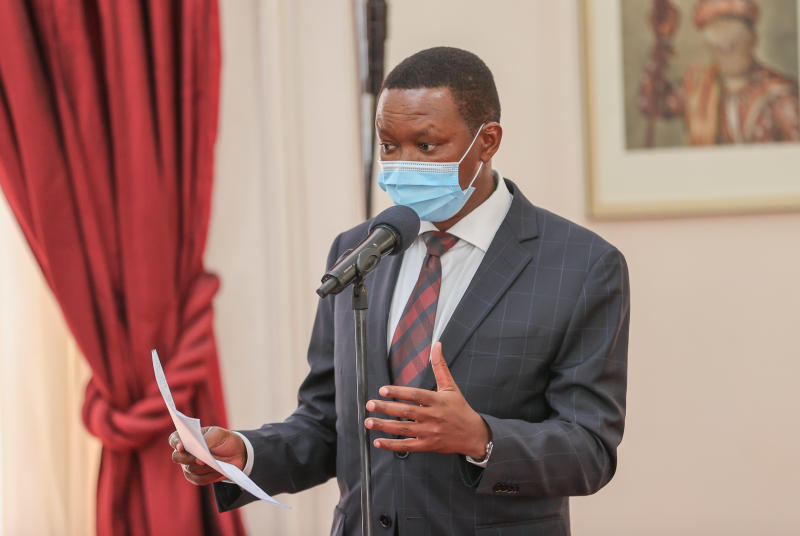 An arrest warrant has been issued against Machakos Governor Alfred Mutua over failure to pay a local investor who had sued the county for damages.
The Environment and Lands Court Principal Magistrate CN Ondieki issued the warrant yesterday when lawyers representing the parties appeared for directions.
The plaintiff, David Thairu, had sued the Machakos county government for encroachment and destruction of his land, and was awarded Sh5 million in damages in a judgement delivered on July 20, 2020.
However, according to the plaintiff's lawyer Lawrence Nyangito, the county government failed to honour the orders for compensation.
"The governor failed to comply several times until today, and we are glad that we have finally secured orders for his arrest," said Nyangito.
The warrant of arrest mandates Machakos police boss to arrest the county chief and produce him before the court should he fail to pay the amount stated in the warrant.
"These orders are to command you to arrest the said governor, and unless they shall pay you the sum of Sh5.5 million as noted in the margin, to bring the governor before the court with all convenient speed," the warrant reads in part.
"You are further commanded to return this warrant as soon as it is executed or the money noted in the margin is tendered to you with an endorsement certifying the day on which and the manner in which it has been executed, or the reason why it has not been executed," the warrant against the governor further reads.