Former MP John Serut battling cancer, daughter seeks aid to offset Sh20m bill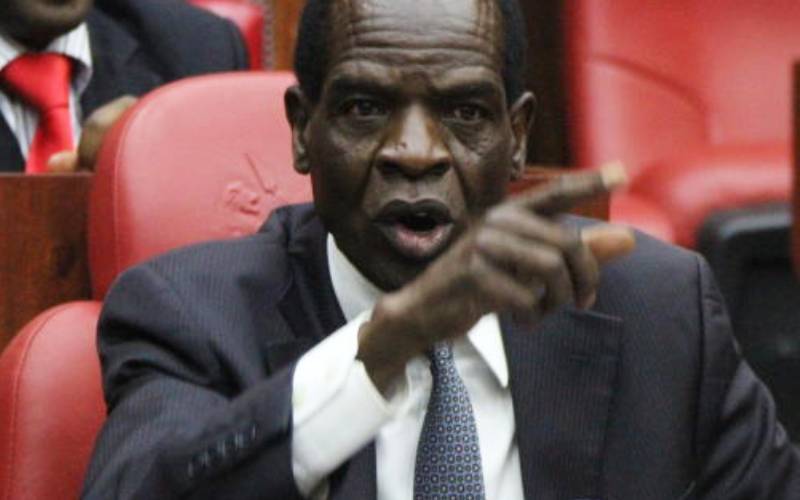 Former Mt Elgon MP John Serut's daughter Chemoss Serut has asked the public to help offset his medical bills.
Chemoss took to Twitter to seek financial aid to offset the Sh20 million bill.
"A lot of you don't know me but I'm here requesting your help today. My father … has been unwell for a while now," she said.
Chemoss said the former lawmaker was diagnosed with multiple myeloma in January 2020.
She went on to add that Serut's Multiple myeloma is a type of blood cancer that affects multiple organs like the kidneys, bones, and liver.
"So far, we've handled this as a family but we're now reaching out to you for help."
Chemoss said the most recent bill was slightly more than Sh5 million.
"We need the amount on top to cater for an insurance cover as we have exhausted the existing one due to bills amounting to Sh14 million this year alone."
Chemoss added, "Healthcare in this country is quite expensive. Every time he's been in hospital this year the bill has been no less than Sh3 million."
Serut is among politicians touted to make a come-back in politics in the next general election.
After the 2017 elections, the former MP was among the 60 per cent lawmakers who lost seats.
At least 166 out of 290 members of the National Assembly lost their positions after being floored by their opponents during the August 8 General elections.
During the 2013 election, Serut was among the independent candidates who made their way to Parliament.