Man, 81, on the wheel in tough motorsport to secure forests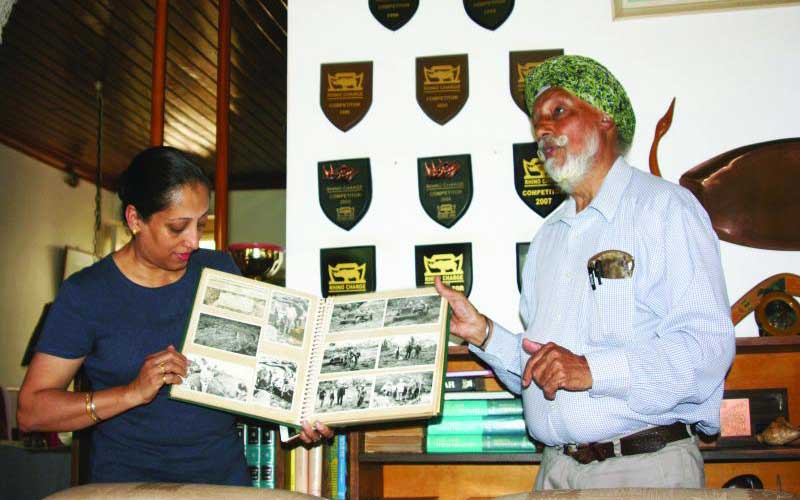 At 81, Jaswaran Singh Sehmi still looks strong and participates in annual Rhino Charge.
Jaswaran has been participating in the tough sport since 1989 to raise funds to construct electric fence around water towers.
Rhino Charge is a fundraising motorsport for Rhino Ark, an organisation involved in conservation efforts.
"I participated in the first Rhino Charge in 1989 when I was part of the mountain rescuers team. By the time, there were a lot of cases of human-wildlife conflict in Abardare and farmers bore the brunt. Wildlife too would be killed in retaliation and we thought raising funds to build the fence would mitigate the challenges," Jaswaran said.
At the time, he was 51 when he tossed himself in the competition, driving a 1940 Jeep, a car he uses to date. Jaswaran was an accountant and owned a sawmill.
"We wanted to build an electric fence that would allow wildlife and communities to co-exist. The dream, has since lived on and since then, I have been in the annual tough race," he added.
Co-exist
The project to fence water towers was started by his friend and conservationist Ken Kuhle in 1988 and would later give birth to Trust-Rhino Ark. The mission then, was to install a 38km game-proof electric fence along farms bordering Mweiga and Abadare National park.
Kuhle, who is also an engineer and a farmer, understood the intensity of human-wildlife conflict and promised to design a fence to end the menace.
According to Jaswaran, the rhino population in Aberdares was also dwindling because of poaching and fencing was expected to curb the vice.
The success of the first Rhino Charge, would proceed to a second one and a third with this year's marking the 32nd competition.
The project in Aberdare started with 38km fence before stretching to 400km in 2009. Construction of the first 38km was completed in 1991, with the second phase of 40km ending in 1994 while the third phase of 40km in 2002, a move that finally saw eight phases completed in August 2009.
The fence was commissioned by former President Kibaki and currently covers more than 620km across the country's critical water towers.
"It is the best feeling watching the project that started small grow massively, impacting positively on the environment. Since 1989, I have only missed the competition twice, when I was hospitalised following a stroke. I will continue participating because I love my country," he added.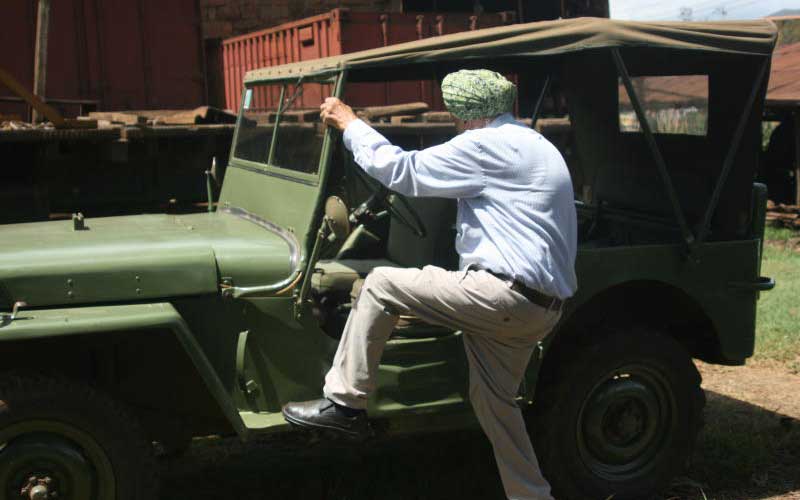 Memory lapse
In his home in Nyeri town, awards decorate the living room from being a consistent 'Charger' to the oldest among many other attributes.
And although his memory lapses as a result of the stroke, Jaswaran is determined to participate in every competition with his old car to save Kenya's forests. He disclosed that his four daughters, often fund-raise for his participation in Rhino Charge every year.
"When my four daughters were young, they would cheer me on the race and they finally joined my team and when they got married, they still fund-raise for my car. My wife, still supports me since the very first competition to date and I think we have all made a mark in conserving Kenya's forests," he adds.
According to Rhino Charge Executive Director Christian Lambrects, so far more than Sh1.5 billion has been raised in the annual Rhino Charge since 1989 for the construction and maintenance of more 620km of electric fence around water towers.
"It started with 38km, birthed a fundraising event known as Rhino Charge, a motorsport event that pools funds for conservation of Kenya's water towers and mountain forests. So far, over Sh1.5 billion has been raised towards the construction and maintenance of over 620km of electric fence in key water towers," Lambrects said.
The project has also spread to Mau Eburru ecosystem and Mount Kenya.