Tegla Loroupe roots for education in clash areas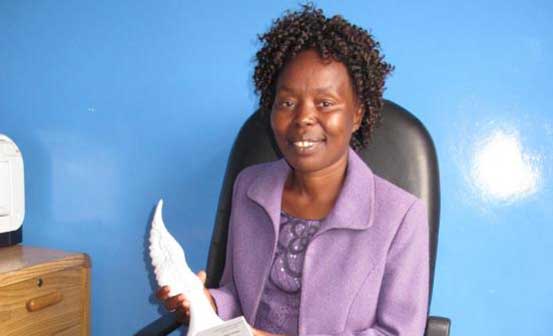 Goodwill ambassador Tegla Loroupe has called on Turkana and Pokot leaders to prioritise investment in education.
Ms Loroupe said the two regions have for long been prone to conflicts and other vices that have denied school-going children a chance to access education leading to slow development of the region.
"With no education, the children are exposed to harsh situations and soon there will be no future for them," she said.
Ms Loroupe was speaking Thursday at the Parklands Baptist Church where preparations for the third edition of Turkana Pokot Education Marathon were taking place. The marathon is currently supporting 20 students; 18 in high school and two in tertiary institutions.
The 10km-marathon, which will take place tomorrow seeks to raise Sh12 million to support at least 60 students through secondary and tertiary education from the two communities. Over 500 participants and partners among them the Tegla Loroupe Peace Foundation, World Relief and Wheaton Bible Church, The Standard Group, Parklands Baptist Church and Keswick Bookshop are expected to take part.
"The church has been on the forefront in reconciling warring communities in the region hence their input in such an initiative is highly appreciated," said Loroupe. Parklands Baptist Church Pastor Ambrose Nyangao said they want to impact the community positively.