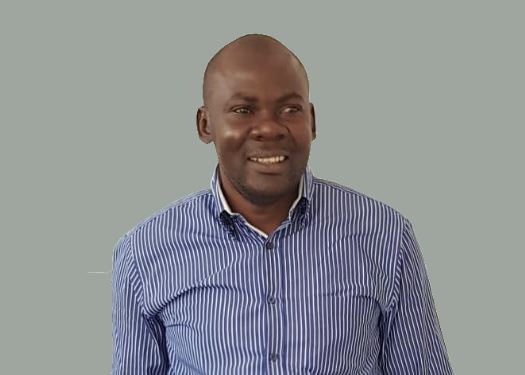 The world is facing a period of instability occasioned by the economic and social impacts of the coronavirus pandemic. Beyond the numbers of infected and dead, the pandemic is creating a strain never before witnessed. The current world order will be tested, and diplomatic, economic and military conflict will ensue as a result. This is why last week's election of Kenya as a non-permanent member of the UN Security Council for 2021 and 2022 could not have come at a better time. During this difficult period ahead, Kenya will sit at the elite table of global decision-makers whose choices and pronouncements can and will have far-reaching ramifications for the planet's almost eight billion inhabitants. The country's place at the UN high table now allows it a strong position on regional issues, including those that directly touch on its interests. As an AU representative, Kenya will lead the way in asserting the continent's potential and growing capacity. The merits are diverse. We now have a chance to seek a more globally assertive agenda for Africa. When beginning Kenya's campaign for the UN seat, President Uhuru Kenyatta said it would promote stronger adherence to global rules and shared international responsibility.
SEE ALSO: How brilliant Bayern butchered hapless Barcelona with 8-2 crushing
It was a way to equalise the global order, which would see Africa as a fully equal partner in global affairs. However, the president was not starry-eyed and knew that there were challenges to surmount. It is no mean feat. Kenya can now use its seat at the top international politics and diplomacy table to forward an agenda that includes building bridges towards a reformed and strengthened UN rooted at the centre of a rules-based system. Achieving regional peace and security by building appropriate linkages between UN and African nations to help solve regional conflicts or prevent them is another area Kenya can leverage. Granted, we now have an opportunity to promote policies that will ensure women and men participate in conflict resolution programmes, seek lasting solutions to challenges of forced migration and to security challenges caused by erratic climatic conditions. Indeed, scholars say Kenya is in a vantage position. The hard past starts now. Uhuru has his work cut out for him. The county should rise up and be counted among models for reforms, good governance and the anti-corruption fight. Perhaps a good place to start is to ensure the teething bottlenecks standing in the way of a united East African Community (EAC) are eliminated. Our leadership prowess should manifest at home and then at the global stage. Uhuru should ensure Kenya breathes fresh air into the United Nations system. We need new ideas and innovative thinking to seek answers to systemic global challenges, whether environmental, social, economic or diplomatic. The world needs a change-maker and soon it will turn to Kenya for answers. It is clear that we will not shirk this moment and Kenya's success at the United Nations will be our success as citizens. It will come with immense benefits, no wonder the battle for a place on the Security Council is always vicious.
SEE ALSO: Kemsa suspends bosses over Covid-19 tender probe
It was a long fight. Now, Kenya and its people have to show the world what they can offer. It is an exciting time for Kenya and an opportune one for the international community. It is a strong partnership precisely for such a difficult period. Courtesy of Kenya's new role, we can now ensure youth participate in key programmes, synergise UN Sustainable Development Goals for 2030 and AU's Agenda 2063, and forge a common front in fighting terrorism. With Kenya now sitting at the high table, we can catalyse change within us. Charity begins at home. The 47 counties need people-driven, accountable and transformative leadership.
–The writer is an information technology expert. Email: fredbanja@gmail.com