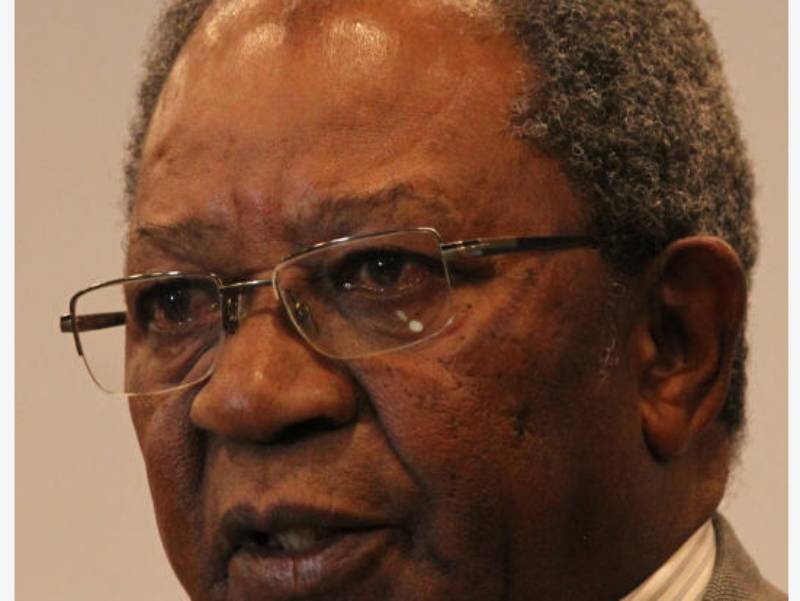 When Nicholas Nganga (
pictured
) was named Safaricom's board chairman in January 2007 as Wilson Ndolo Ayah's successor, the company was at its infancy. The number of mobile subscribers on the network stood at 6.08 million at the time with total revenues at Sh47.4 billion and after-tax profit at Sh12 billion. It was however evident from the beginning that the company was on the cusp of unprecedented financial growth with the liberalisation of the local and regional telecommunications markets.
SEE ALSO: Former Safaricom boss sells 21 per cent stake in telco
"Safaricom aims to remain the leading mobile network operator in Kenya," Nganga told shareholders in his statement following his appointment. "To achieve this we have placed strong emphasis on quality of service to our customers. Building on our strong brand, we will lead in product innovation and utilise emerging technology to serve them." Today, Safaricom is valued at more than Sh1 trillion with 28.6 million monthly active subscribers and Sh262 billion in total revenues. On Thursday, Nganga retired from Safaricom after an illustrious 13 years that have seen the company emerge as one of the leading telecommunication service providers in eastern Africa. His exit, just like his tenure, was marked by the characteristically quiet demeanour that has identified Nganga's time at Safaricom.
SEE ALSO: Michael Joseph's coat of many colours and his headache at KQ
He broke the news to shareholders at the end of the company's virtual annual general meeting, in what would turn out to be his last Safaricom event. "As some of you shareholders may be aware, I have been a member of the board of Safaricom for the last 16 years as a representative nominated by the Government of Kenya through the National Treasury," Nganga said. "We have received communication from the National Treasury Cabinet Secretary nominating Michael Joseph to replace Nicholas Nganga as well as the Principal Secretary of the ministry replacing Esther Koimett. "This is my last function as a member of the board of Safaricom and as your chairman." Nganga, 76, holds a Bachelors begree from Makerere University and has served as the Permanent Secretary to the ministries of Finance, Foreign Affairs and Health.
SEE ALSO: Former CEO Joseph back at Safaricom as board chair
He has also served as the chairman of the Tea Board of Kenya, G4S Security, Car and General and is a member of the board of Kakuzi Ltd. His tenure at Safaricom however has proven to be the most eventful one yet, following the company's numerous run-ins with regulators and Members of Parliament. This came to the fore in 2015 following a quest by then ICT Cabinet Secretary Fred Matiang'i to have Safaricom declared a dominant player in the market. Dr Matiang'i had written to Communications Authority (CA) Director General Francis Wangusi asking what action the regulator was taking in regards to declaring Safaricom dominant by virtue of its market share. In response, Wangusi said CA would conduct a dominance study to determine whether there was a case of abuse of dominance by the firm. This kicked off an inquiry in 2015 led by UK firm Analysys Mason that looked at various aspects of the retail and wholesale telecommunications market. Throughout the years, Nganga has routinely defended Safaricom from criticism of market dominance from competitors as well as legislative intervention from Parliament. "Our position on the ongoing dominance discussion, in response to the so-called Analysys Mason competition report, remains that any interventions pursued, either through the regulator or an Act of Parliament, should encourage innovation and investment rather than stifle it," he told shareholders during the company's investor briefing last year. This came weeks after the company's top management had appeared before the National Assembly Committee on ICT to answer questions on the issue. "Legislation and regulations that seek to forcefully reorganise the operating structure of companies are not pro-business: they limit the ability of businesses such as ours to thrive and transform lives by restricting investment, innovation and growth," he said. Nganga's exit from the company comes at a time Safaricom is expanding its footprint into several markets across the region amid a rapidly changing technology landscape. Currently, the company is testing a mobile money investment product on M-Pesa and is in talks with other countries in Africa to launch the mobile money service. At the same time, the company is primed to launch the first 5G network in the eastern African once the trials are completed and necessary regulatory approvals are met. Nganga has retired having seen the vision he described of Safaricom 16 years ago come to fruition. "(Safaricom) has helped me to build my own experience and knowledge and I will leave with great memories of the company," he said on Thursday. "Safaricom is a very big company as everybody knows and it is a company that touches the people of this country to the very core, right down to the lowest level so it is my hope and trust that this will continue and that the company will grow in strides to much greater heights."