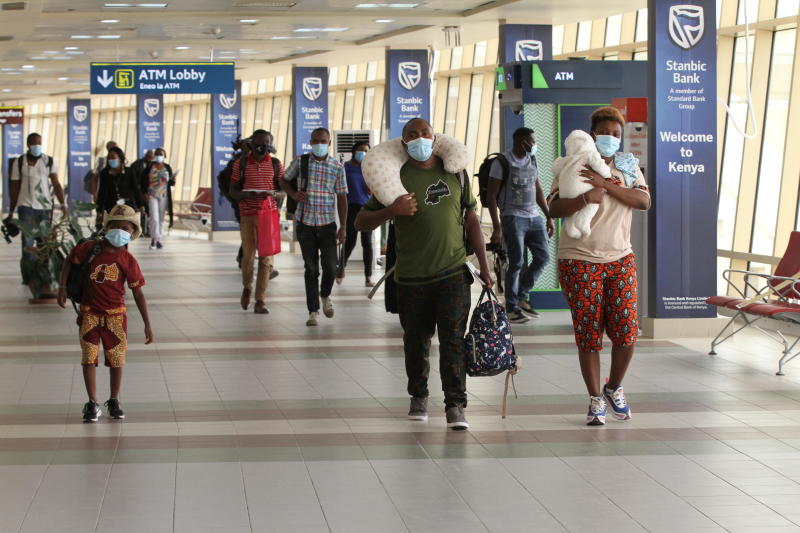 The proposed nationalisation of Kenya Airways, better known as KQ, is an economic hot potato. Beyond the term nationalisation - which echoes communism - there are other issues that need soberness and return to reason. KQ is not about planes, it's about real people, jobs, national pride and a reaction to geo-health issues arising from Covid-19 and hyper competition. Let's start from the ground before we fly. Many Kenyans can't understand how KQ can't be making money. If a ticket from Nairobi to Mombasa goes for Sh15,000 and a bus Sh4,000, how can the airline not make money? Costs are high and the industry is highly regulated. Safety standards must be maintained from the ground to the sky where there are no 'pit stops'. A margin of five per cent is a call for celebration. Any economist would easily oppose the nationalisation and argue that the invisible hand of the market should be left to work. The visible hand of the Government has not been that good, if we go by Uchumi and Kenya Meat Commission, to name a few. It is this history that is leaving our heads spinning.
SEE ALSO: Kenya airways suspends flights to eight destinations
To be fair, other governments have intervened in the market to rescue private businesses in the past. Chrysler, General Motors and other well-known firms got US government money; they are still running. The decisions to rescue them were hinged on patriotism and national interests. But the best reason would be the systemic risk to the economy. Industries depend on each other and a break in the chain would have a ripple effect throughout the economy. Think of all KQ stakeholders and how they would be affected the airline was allowed to fail. Airport workers, travel websites, aircraft manufacturers and other related industries. Our national image would be dented, affecting the market for our goods and services. Think of offices KQ has in other countries, our exports, humanitarian flights and alliances with other airlines. It may send an impression that we are not a serious nation. In turning KQ around, we are using wrong benchmarks such as Ethiopian Airlines, which has always been in government hands. The socio-political system in Ethiopia is way different from Kenya or Rwanda. How did Ethiopian continue flying during Covid-19? We are assuming, I guess wrongly, that our government is a magician; that it will solve all KQ woes overnight. It is easy to get taxpayers' money, but the airline's problems go beyond money and Covid-19.
SEE ALSO: Kenya Airways cuts flights
Maybe KQ expanded too fast, leading to overcapacity and unexpected competition. Did the company lose power to suppliers? I would love to get a list of her suppliers, from cleaning to planes delivery. How does the carrier relate with other partners such as KLM and Air France?
Where do we go from here?
As I write this, some KQ employees are being declared redundant. If I became a HR manager, I think I would have run out of tears. Labour is the biggest cost in any firm. Reducing it can lead to a quick turnaround, despite the pain of those laid off. Airline revenues are down while supplier overdue payments are up courtesy of Covid-19. Other airlines and plane manufacturers including Boeing and Airbus are reducing their workforce. Without sounding Trumpish, things will get worse before getting better. It seems KQ will become smaller before growing again like a mustard seed.
SEE ALSO: Flights ban takes toll on construction
The management will say yes to nationalisation, but they are not the only stakeholders. The debts brought in even banks. We must add and listen to other shareholders (I am a small one), suppliers, customers and admirers. By nationalising KQ, the onus on its turnaround will shift to government. The National Aviation Management Bill, 2020 tries to 'ring fence' KQ from political interference, but the board has seven out of 11 members from the government. I suggest that the chairman of the board should be an independent director to create more openness. Recent appointments to boards for government-owned or aligned parastatals leave corporate governance experts in fear. If the government can nationalise KQ in good faith, put it back on its feet, we would be glad. After all, government exist to correct market failures. Maybe KQ should be given a time frame to get back to profit. Did I hear pilots say there is a big gap in the market without South African Airways and Air Mauritius? And why does Africa seem like a graveyard of airlines? From an economic point of view, ensuring Kenya Airways continues flying is good for customers. They will have more choice, which means they will get value for their money. Remember how we suffered when we had no choice in politics, Kanu only? Patriotism and national image drive national airlines. That's why Uganda, Tanzania and Rwanda have started theirs. But owning and running an airline are two different things. Check who owns and who runs airlines like Emirates or even British Airways. I am not a fan of cross subsidisation of different businesses once Kenya Airways is nationalised. That will breed 'economic laziness'. Profit centres increase efficiency and innovation. After all, one of the basic principles of the aviation Bill is to ensure "effectiveness and efficiency in the delivery of services and operations of the group. The "group" refers to "National Aviation Council, Kenya Aviation Corporation and its Operating Entities." The first one is headed by the President of Kenya and the Airforce commander is a member. Does the Bill over-protect KQ? Read it. There no doubt we all want KQ to continue flying. What is contentious is how. Some argue the government would be a better option than private equity funds in taking the airline back to profitability. How about having an East African airline owned by the five East African Community countries? KQ should go beyond nationalisation and use this window to ride on the Africa Free Trade Area, and rising affluence in Kenya and beyond. Covid-19 should be a time for reflection, to learn from the past and plot the future. Didn't we ride over September 11? We are going beyond planes to interplanetary exploration. If we can land probes on Mars and asteroids, why would running an airline with planes that land on the ground be that hard? Everyone dreams of flying. Why not validate their dreams with a new KQ, more agile, innovative and untethered to the past? Finally, with all the space exploration, the Bill should be revised to read "The National Aviation and Space Management Bill, 2020." Why are we leaving out the next frontier? -
The writer is associate professor at the University of Nairobi