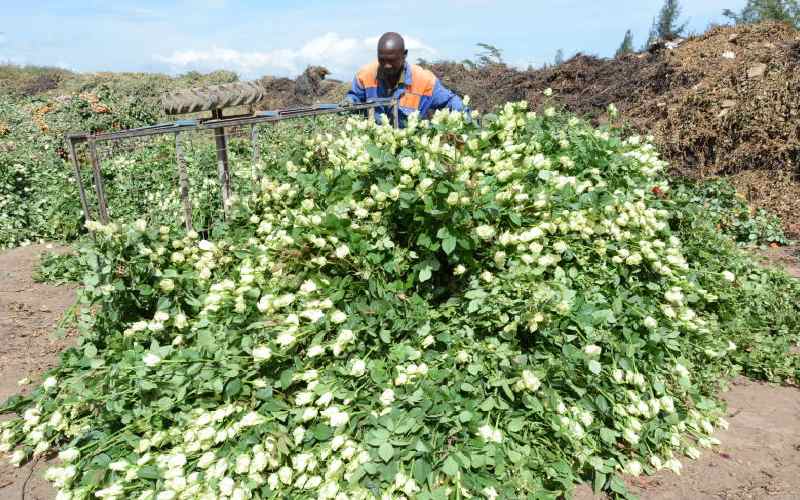 Kenya's economy slowed down to a five-year low in the first quarter of this year as the outbreak of the coronavirus disrupted several sectors. According to the latest data from the Kenya National Bureau of Statistics (KNBS), the Gross Domestic Product (GDP) growth slowed down to 4.9 per cent for the first three months of this year, down from 5.5 per cent over a similar period last year. The State statistician, however, noted that Kenya was partially spared the brunt of the pandemic, buoyed by significant growth in the agricultural, finance and ICT sectors. "Though Kenya was somewhat spared the brunt of the Covid-19 pandemic in the first quarter of 2020, the economy was affected by the resultant uncertainty that was already slowing economic activity in some of the country's major trading partners," said KNBS in its GDP report yesterday.
SEE ALSO: Virus cuts mobile money transactions to 2-year low
According to the report, output in the agricultural sector rose 10 per cent - from Sh1 trillion recorded in the first three months of 2019 to Sh1.17 trillion recorded this year. Favourable rainfall during the October-December season boosted the supply of vegetables, helping keep prices steady compared to a similar period last year. Tea production increased from 106,300 tonnes in the first quarter of 2019 to 158,600 tonnes during a similar period this year, while the volume of cane deliveries to millers also rose by 10.2 per cent. However, the horticultural sub-sector saw volumes of exported cut flowers decrease from 49,163 tonnes in the first quarter of 2019 to 42,639 tonnes on the back of travel restrictions from Covid-19. Other sectors that registered impressive growth include transportation and storage (6.2 per cent), financial and insurance (six per cent), construction (5.3 per cent), ICT (9.8 per cent) and wholesale and retail trade (6.4 per cent).
SEE ALSO: Virus leaves 300,000 Kenyans without jobs in three months
The cancellation of international travel and movement restrictions saw tourism and hospitality sectors record the largest drop in growth as most establishments recorded little to no business in March. The sector contracted by 9.3 per cent in the first three months of the year, compared to a growth of 11 per cent recorded during a similar period last year with the sector's economic output falling by Sh1 billion. Meanwhile, prices of goods increased at a slower rate in June, following a reduction in the cost of food items and petroleum products, handing slight relief to Kenyans. The cost of different products increased at a rate of 4.59 per cent. The increase also referred to as inflation, stood at 5.33 per cent in May. At 4.59 per cent, it is the lowest since October last year. "The overall year on year inflation in June 2020 stood at 4.59 per cent compared to a revised 5.33 per cent recorded on May 2020," said KNBS in its monthly report yesterday.