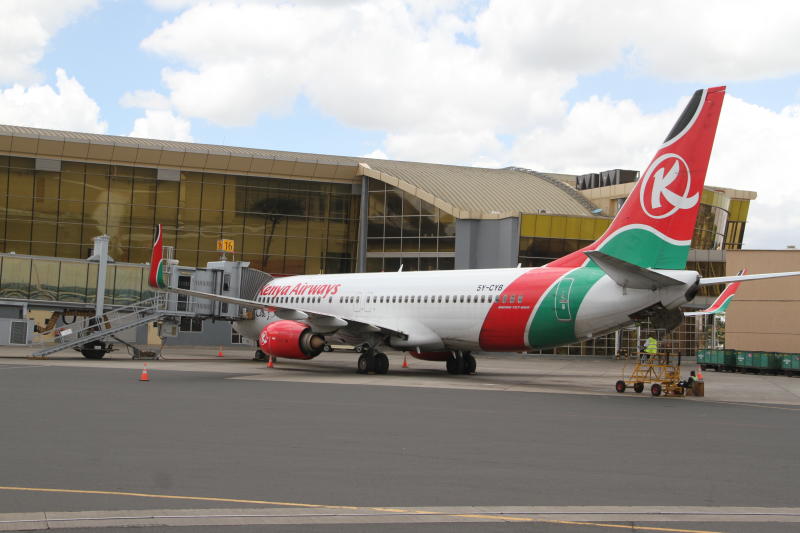 Kenya Airways (KQ) pilots have spoken of unfinished business even as the national carrier prepares to de-list from the Nairobi Securities Exchange and become a State corporation. On Friday, a Bill that would pave the way for the nationalisation was tabled in the National Assembly, with the minority shares held by banks expected to be converted into long-term Treasury Bonds. The national carrier, which was already in a financial hole, has been hit hard by the adverse effects of the Covid-19 pandemic that led to a ban on international passenger flights across the world as a means to contain the spread of the respiratory infection. MPs will now start debate on The National Aviation Management Bill, 2020 as the National Assembly seeks to have the government take back full control of the national carrier by October.
SEE ALSO: High-end clubs lose bid to reopen doors
But the KQ pilots say there are some unresolved issues that could hinder a smooth nationalisation process. Among them, they say, is failure by the management to act on a report by Deloitte, which detailed how the company lost billions through foreign exchange repatriations. Millions lost According to Kenya Airline Pilots Association, while some small fish were fingered, the executives higher up in the management who were responsible for the dip in the airline's fortunes went unscathed. An estimated Sh400 million is thought to have been lost through the foreign exchange deals negotiated at below market rates, for the South African Rand and Emirati Dirham.
SEE ALSO: Pandemic: Why some people don't play by the rules
Deloitte recommended that former Chief Executive Mbuvi Ngunze, former Finance Director Alex Mbugua and three other senior managers face disciplinary proceedings. Mr Ngunze and Mr Mbugua were found to have been liable for violating company policies in handling of foreign earnings and dealing with a certain bank where they negotiated a Sh700 million bank guarantee against the ceiling of Sh500 million. "We recommend disciplinary proceedings for all staff who have been identified to have conducted themselves contrary to the provisions of company policies," said Deloitte in its report commissioned by the airline's board of directors as part of an investigation into the corporation's affairs. The bad blood between KQ and its pilots' union has escalated even as a biting shortage of pilots continues to cost the airline much-needed revenue. Retired Captain John Lewis Smith, who has over 40 years flying experience and more than 22,000 flight hours, says the management of the national carrier was wanting.
SEE ALSO: Coast hotels resume operation, use 'digital order' to beat Covid-19
"Having looked at the boards of Kenya Airways spanning the last 16 years, KQ lacks the relevant aviation expertise and experience as compared to other major international airlines," he told Weekend Business. An experienced aircraft engineer, Kenneth Mwangi said industry standards in board selection of an airline are based on relevant aviation skills, and the positions are not for just anyone. "A lack of an aviation engineering oversight board can result to huge losses as clearly seen in the end of year results," he said. KQ, which is owned 48.9 per cent by the government and 7.8 per cent by Air France-KLM, was privatised 24 years ago, but sank into debt and losses in 2014. Following the impact of Covid-19, there are fears that the carrier could lose up to $500 million (Sh53 billion) in revenues by the end of this year due to disruptions associated with the coronavirus, which has grounded the airline's passenger operations.