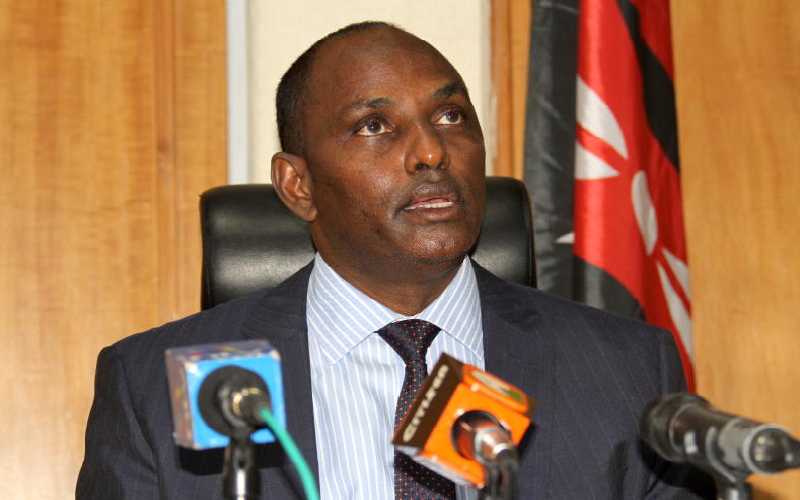 Treasury has been urged to initiate talks with foreign lenders to restructure the country's public debt, even as the economy reels under effects of coronavirus pandemic. The International Budget Partnership and Institute of Public Finance also questioned Treasury's growth projections, stating that Cabinet Secretary Ukur Yatani's proposals to fund the Sh2.7 trillion spending plan for the 2020/2021 financial year are unrealistic. In a memorandum presented to Parliament, they warned that the country's consistent failure to meet revenue targets and the government's appetite for debt will dampen efforts to steer the economy back to recovery.
SEE ALSO: Covid-19 changes that could last long-term
"The amount repaid as public debt is increasing amid reduced revenue collections owing to the recent tax laws amendments and a large government expenditure fuelled by the executive arm," states the memorandum in part. "The National Treasury needs to make available additional financing for Covid-19 response by seeking debt relief from all its creditors, adjusting the national budget for the 2020/2021 financial year to curb non-priority expenditure including suspension of non-priority infrastructure projects." The memo was co-authored by 74 organisations in the civil society and private sector including Transparency International, PATH, Amref, National Taxpayers Association, Concern Worldwide Kenya and Uraia Trust among others. This comes a week after parliament's Budget and Appropriations Committee made similar recommendations to Treasury in its report tabled in the House. Kenya is expected to spend Sh900 billion on debt repayments, representing over 90 per cent of the Sh1billion consolidated fund budget at a time the country's revenue collections are expected to fall short.
SEE ALSO: Shift focus to national, not county budgets