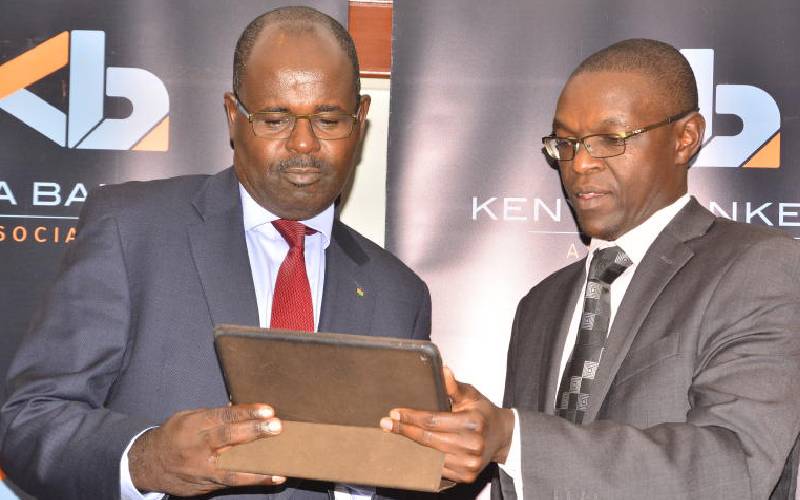 Bankers have warned that increased government borrowing from the domestic market will crowd out the private sector and hurt small businesses. In a new report on the impact of Covid-19 to the country's financial sector, the Kenya Bankers Association (KBA) has cautioned that increased domestic borrowing by the Government could reduce credit available to households and businesses, delaying economic recovery. Treasury plans to borrow a massive Sh823 billion in the next financial years out of which more than half, or Sh486.2 billion, will come from the domestic market, according to budget documents. Last week, the National Treasury said revenue collection in the first nine months of the 2019-20 financial year fell short of targets by Sh211 billion.
SEE ALSO: Britain puts Sh1 billion into study on long term effects of Covid-19
It noted that the budget deficit is expected to widen to Sh832billion this year, up from Sh600 billion in the previous financial year. "The fiscal deficit in the 2020-21 financial year will be financed by net external financing of Sh349.7 billion and net domestic borrowing of Sh486.2 billion," said Treasury in the latest budget documents. While cautioning against State borrowing plans, Jared Osoro, the KBA Research and Policy Director said: "The fiscal space is likely to be more constrained and the challenge for banks will be a balancing act between lending to businesses and households that have been hard hit by the pandemic, and lending to the government which is looking for funds." KBA also revealed that Kenyan banks have restructured Sh87.1 billion in loans and mortgages as the economic impact of the spread of coronavirus continues to be felt. According to the survey conducted on Kenyan banks, majority of lenders expect an increase in non-performing loans in the coming months as businesses grapple with reduced cash flows.
SEE ALSO: MP Savula arrested for flouting Covid-19 regulations
Trade, manufacturing and tourism sectors lead in portfolios expected to be responsible for loan defaults, while mining, energy and agriculture are expected to lead in clearing their debts. Kenyan lenders also expect the stock of Non-Performing Loans (NPLs) to increase from the current industry average of 12.4 per cent to 14 per cent. Data from the CBK indicates that the stock of NPLs stood at Sh316 billion as at the end of 2018. Trade and manufacturing sectors were responsible for the highest NPLs with Sh81 billion and Sh51 billion respectively. KBA, however, says recovery from the current economic crisis could be faster compared to the global financial crisis of 2008-09. "During the global financial crisis banks were the culprits where a number had to be bailed out, but this time, the sector enjoys stronger capital ratios and liquidity is far stronger," explained Mr Osoro.