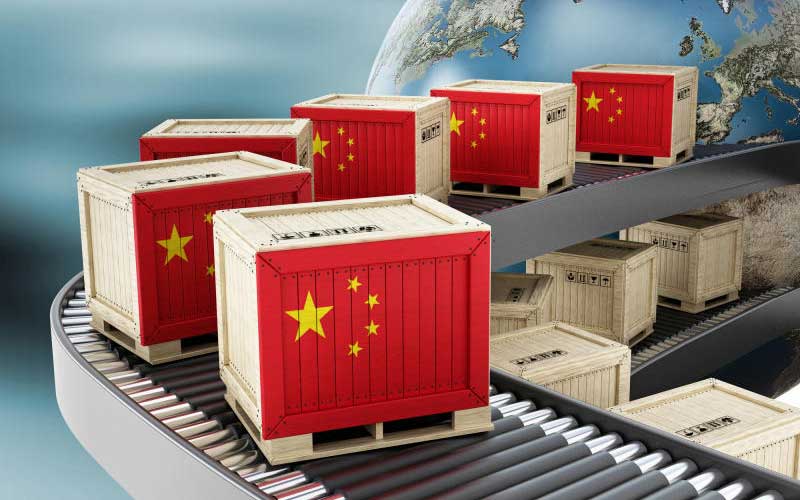 The first case of coronavirus was reported in the country on Friday, March 13. Markets responded. The coronavirus fears wiped out a massive Sh120 billion in paper wealth on Friday alone. With the panic escalating, local businesses are already feeling the scourge of the Covid-19, even more. Already, the emergence of the disease in China and the resulting closure of factories and ports had caused tremors in business circles. Now, even local manufacturers and businessmen are taking their anxiety a notch higher. Trade is taking another body blow as need for safety becomes urgent. Kenya imports heavily from China, with most traders in textiles and electronics around the city shipping nearly all of their wares from the Asian economic powerhouse. Kenya's annual import bill stands at about Sh1.76 trillion, of which Sh370 billion or about 21 per cent of Kenya's total imports are sourced from China.
Trading hub
Like Ahmed, when the stocks finally run out and China's borders remain closed, and the manufacturers keep away from industries, he will shut his doors and head home. The situation is the same in Kamukunji. Nairobi's trading hub is always busy with buyers and sellers in the narrow alleys transacting business. Most of these traders place orders more often than their Eastleigh counterparts, many a time joining hands to afford a full container worth of goods, and thus always have little stocks that need frequent replenishment. One of them actually makes orders once every two weeks. Thus, her goods are always docking, and the supply always assured.
Reduced imports
A survey by the Kenya Private Sector Alliance (KEPSA) on the coronavirus impact on Kenya's economy indicates that 61 per cent of businesses had been affected by the measures being taken around the world to contain the virus. "There is fear of massive loss of exports markets in the affected regions; that is East Asia, Middle East and Europe due to the current trade and travel restrictions. "Exports likely to be affected the most include horticultural produce, tea and coffee, mineral ores and fruits, among other products. The country also faces reduced imports of crucial products including consumer and industrial products, motor vehicles, machinery, electronic equipment, appliances and accessories," said the KEPSA report of March 10. "About 57 per cent of manufacturers have been forced to outsource inputs from other countries as a way of coping with the disruption of supply chain from China while 29 per cent have resorted to sourcing of other export market outside China, and 13 per cent have downsized their production capacity," the report added. But the spread of the Covid-19 around the world may put a damper on Kenya's effort to turn to other suppliers. Turkey, one of the alternative import sources cited by Eastleigh's Hassan, reported their second case of coronavirus. India, where Kamukunji's Michael Theuri sources some of the goods from, already has 81 reported cases of the disease. As health experts grapple with Covid-19, business continues to suffer and Kenya, which heavily relies on the East, feels the sting of business slowdown. All around the world, uncertainty looms, but there is hope that the virus will be contained and normalcy will return.